Making Your Space Perfect for You
I pride myself in my ability to make your space perfect for you, whether it's working with existing pieces in your space, adding a few gems to it or getting a complete make-over. Contact me about my interior design portfolio today. I offer professional interior design services throughout the Greater Puget Sound area including Mercer Island, Issaquah, Bellevue, Redmond, Black Diamond, Ten trails, Maple Valley, Bothell, Kirkland, and Woodinville.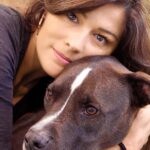 "Each client's space always combines diverse elements in a cohesive and organic way, and when clients trust me to lead them beyond their expectations, that's when the magic really starts to happen."
Julia Otero, Interior Designer
Interior Design Portfolio
Enjoy the following interior design projects.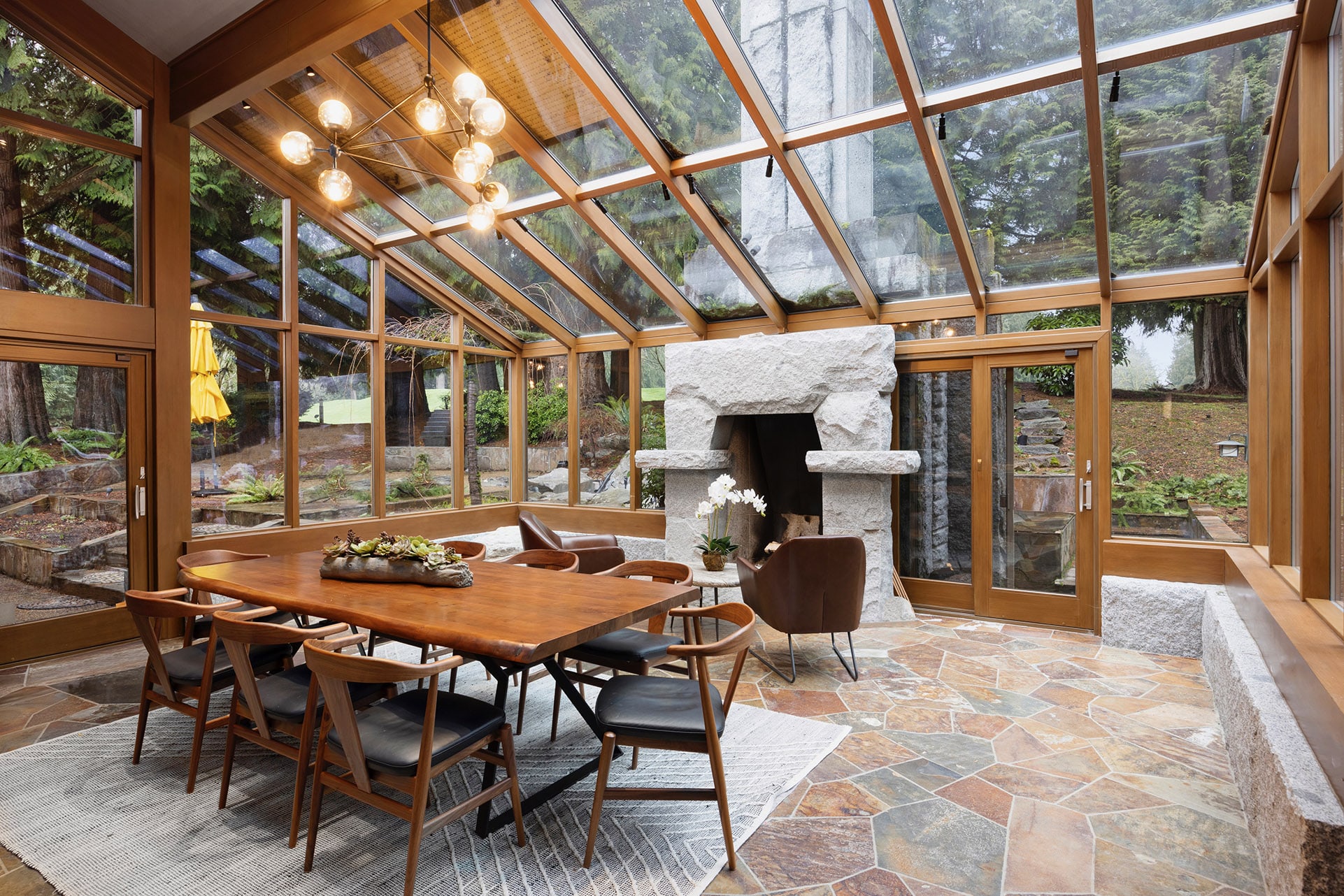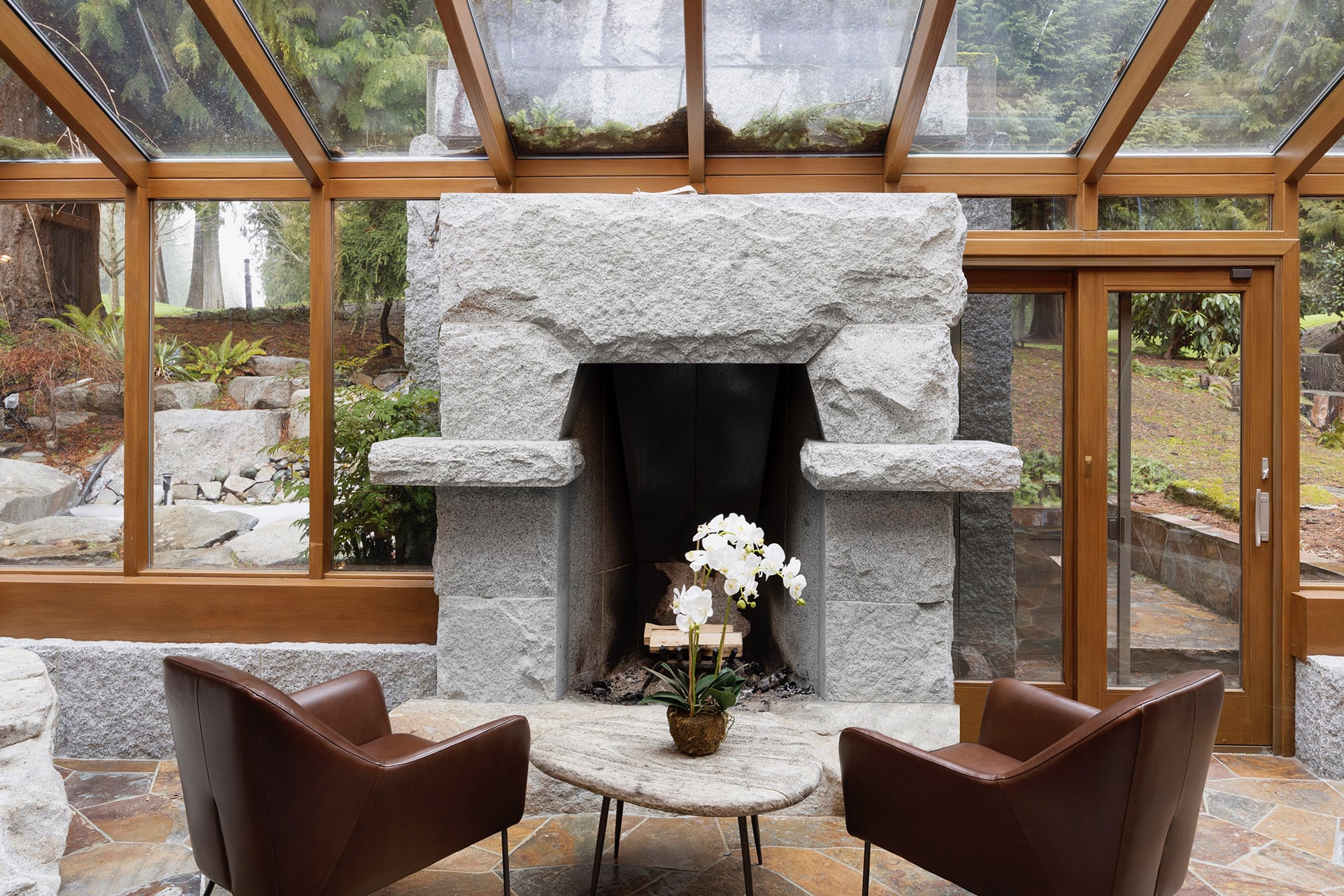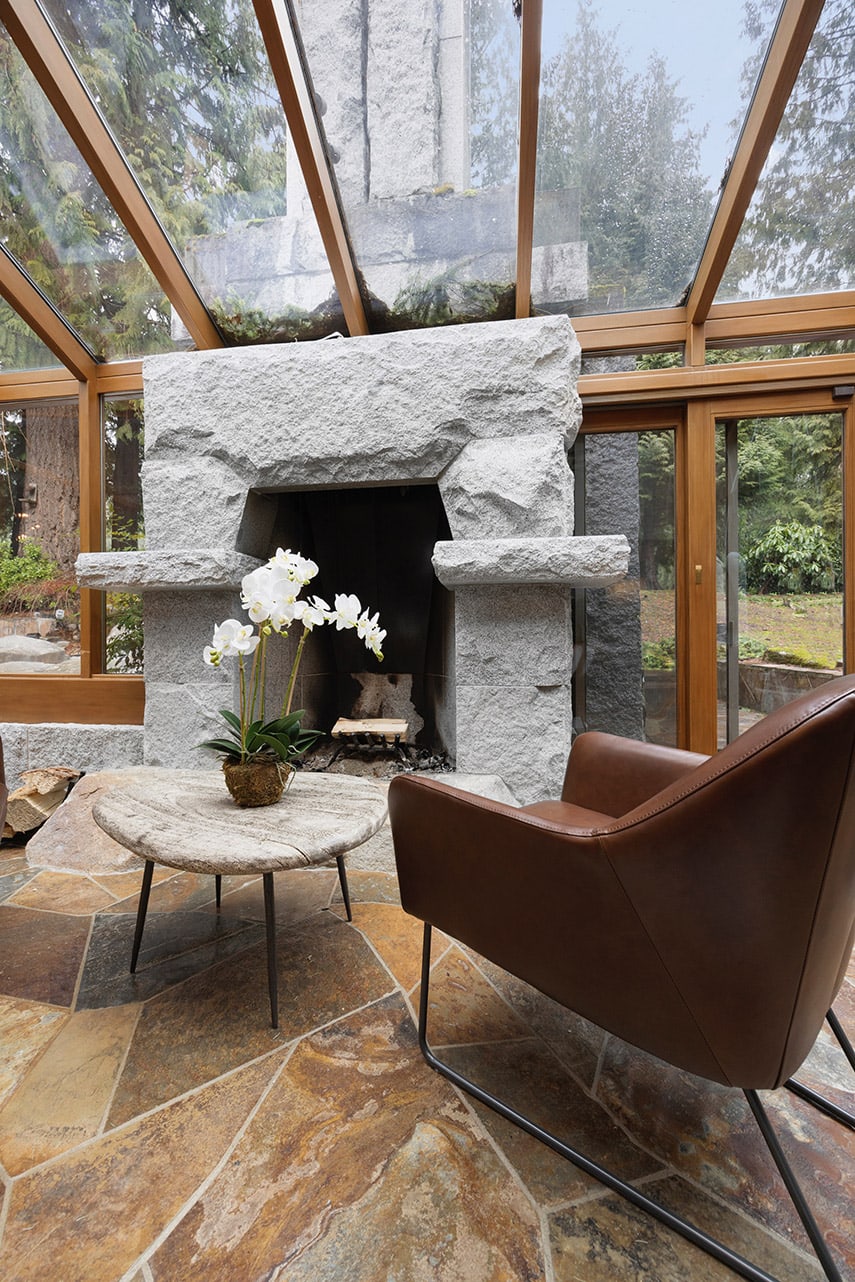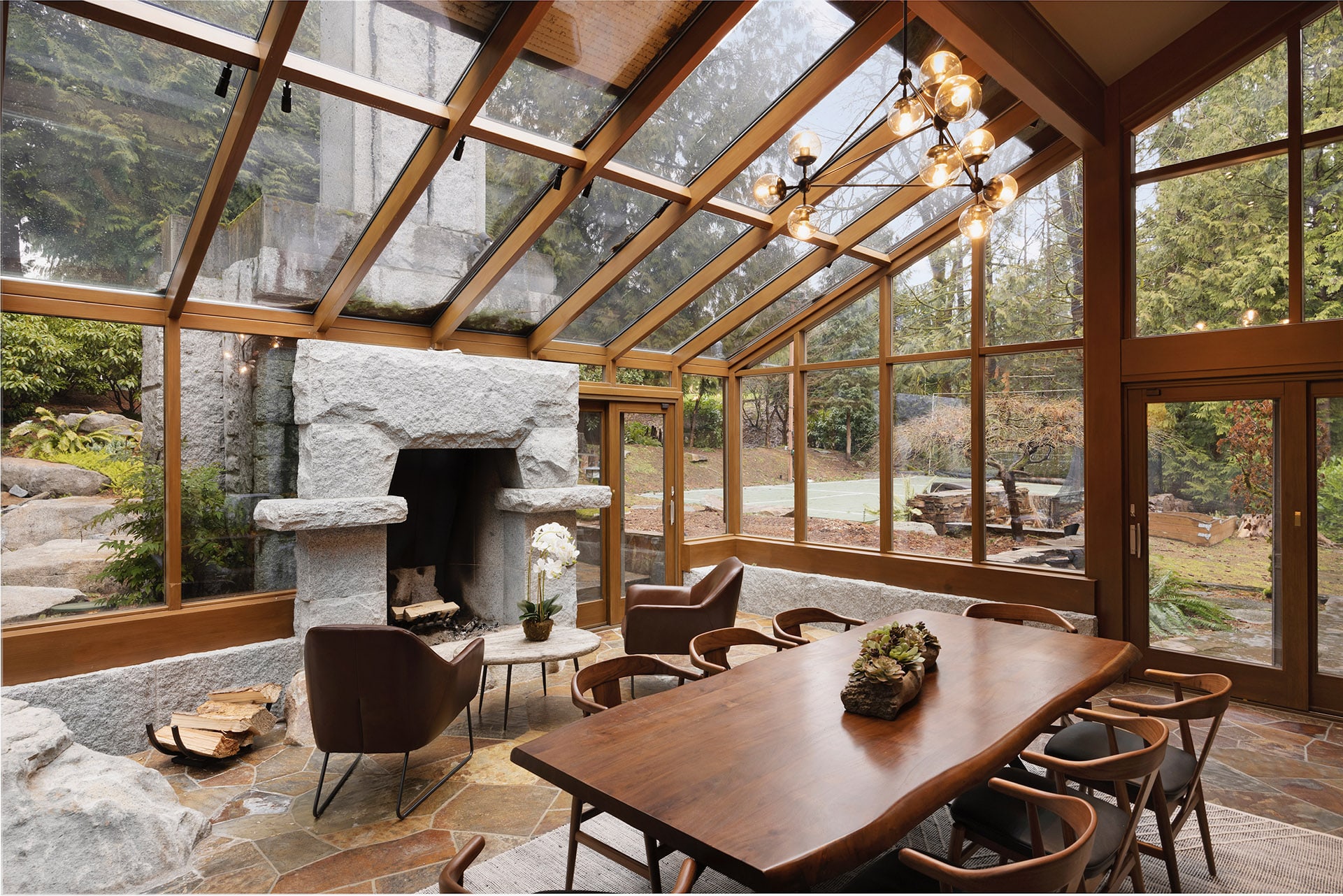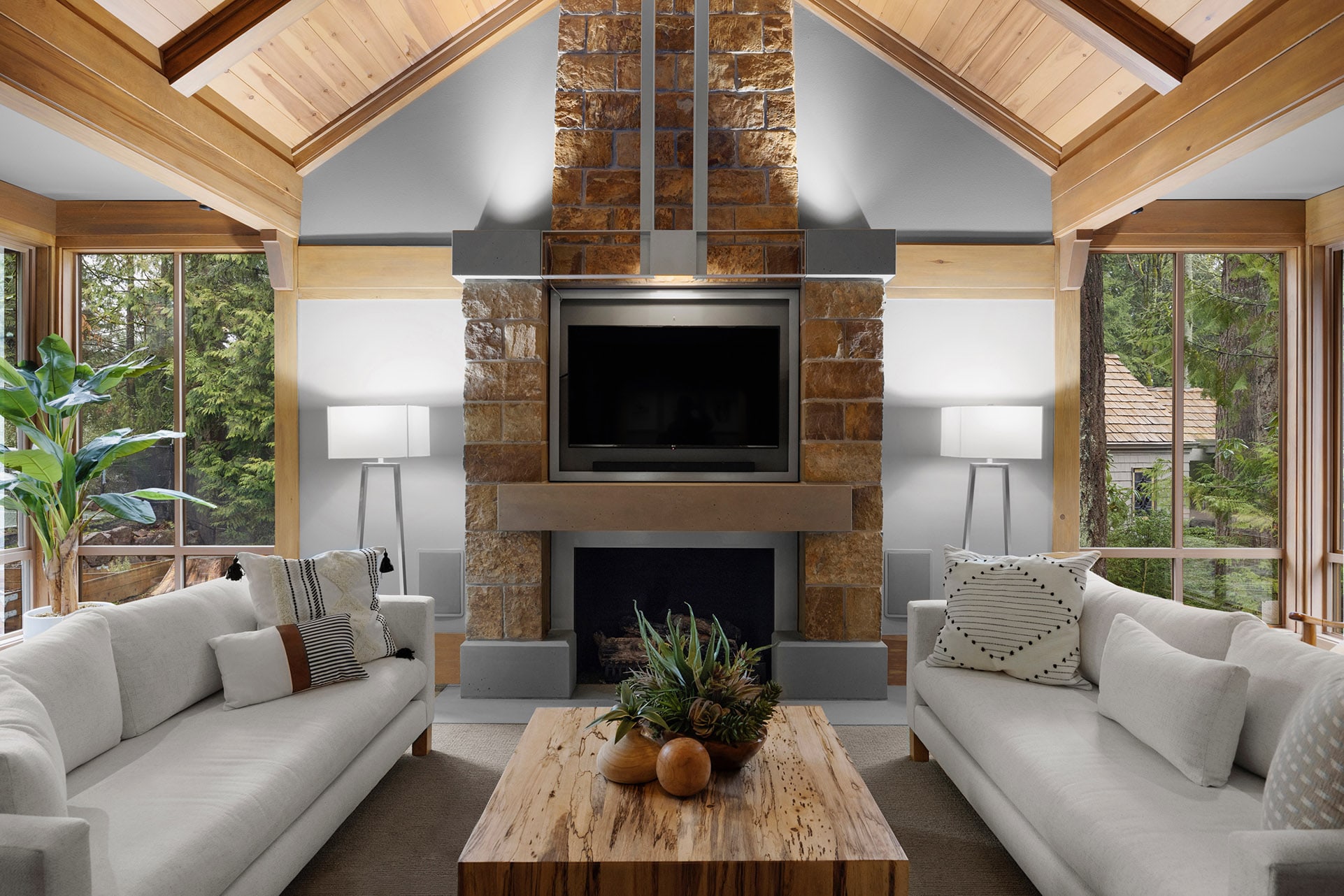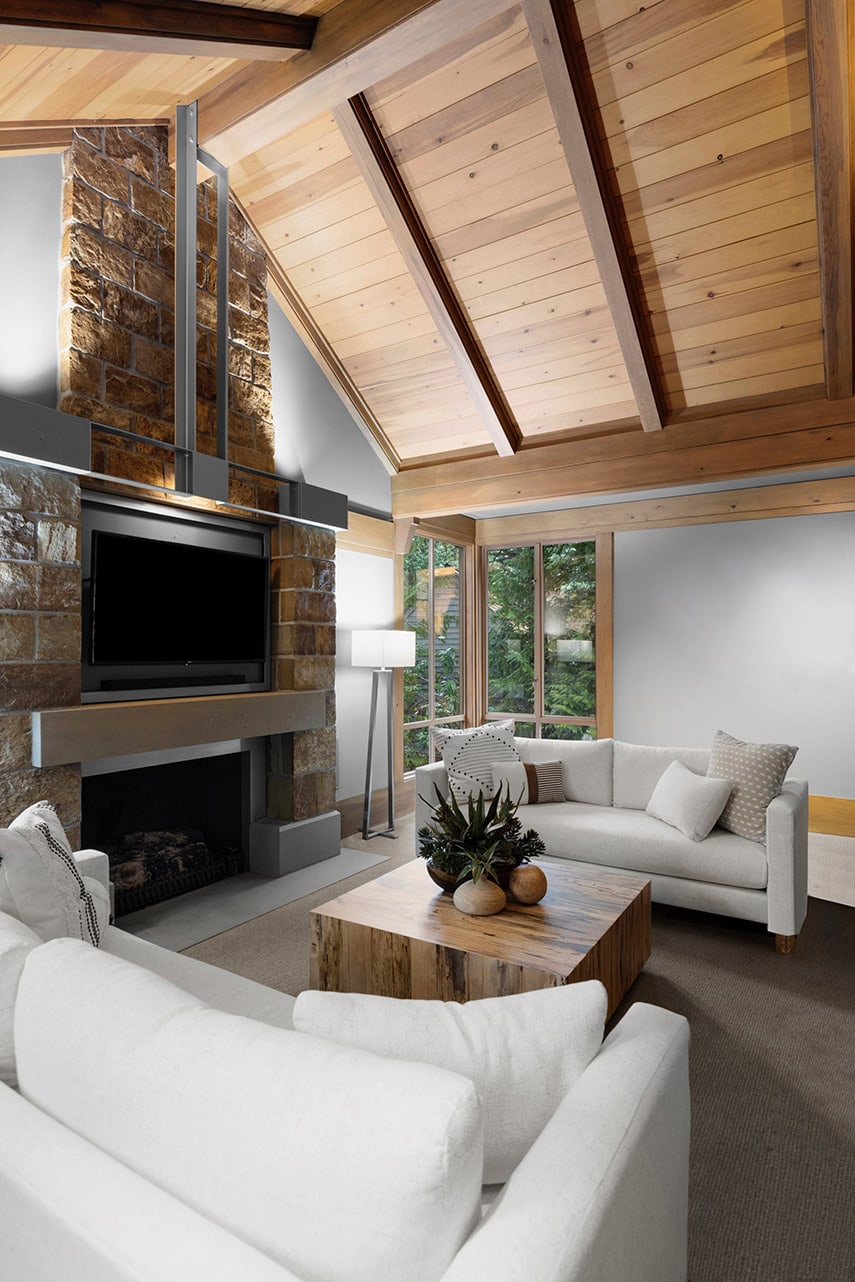 Sammamish, WA Perfection 
Step into perfection. This home was built by a renowned architect, Robert Edson Swain, in 1978. I am colossally honored to have had the opportunity of a lifetime to recreate a few spaces in this home to fit the lifestyle, needs, and style of the family who resides in it. It's been nothing short of a pleasure and joy to work with my clients and these spaces.
The Lodge Room- the name says it all and we wanted to take nothing away from it. We used light fabric sofas paired with natural wood coffee table. We chose modern simple style floor lighting on each side of the amazing flagstone fireplace. We added a few pieces of greenery to welcome the outdoors in. We wanted to create a light, airy, comfortable and welcoming atmosphere. We have successfully accomplished just that! 
We chose organic materials for the Solarium. We absolutely were not to miss an opportunity to incorporate every single element, the space, and the outdoors offered. We chose brown hues, with some black accents to bring the slate flooring alive. We brought in a live edge dining table paired with modern dining chairs that offered a stark contrast with black leather. Using a modern Sputnik chandelier above the dining table gives a fantastic glow to the glass walls and ceiling. A lighter rug invites the marble fireplace into the opposite side of the room. We used a unique skipping stone side table accompanied by modern, simply-shaped leather side chairs to create its own relaxing oasis by the fireplace. In the end, this absolutely stunning Solarium took on the personality and functionality of its residents.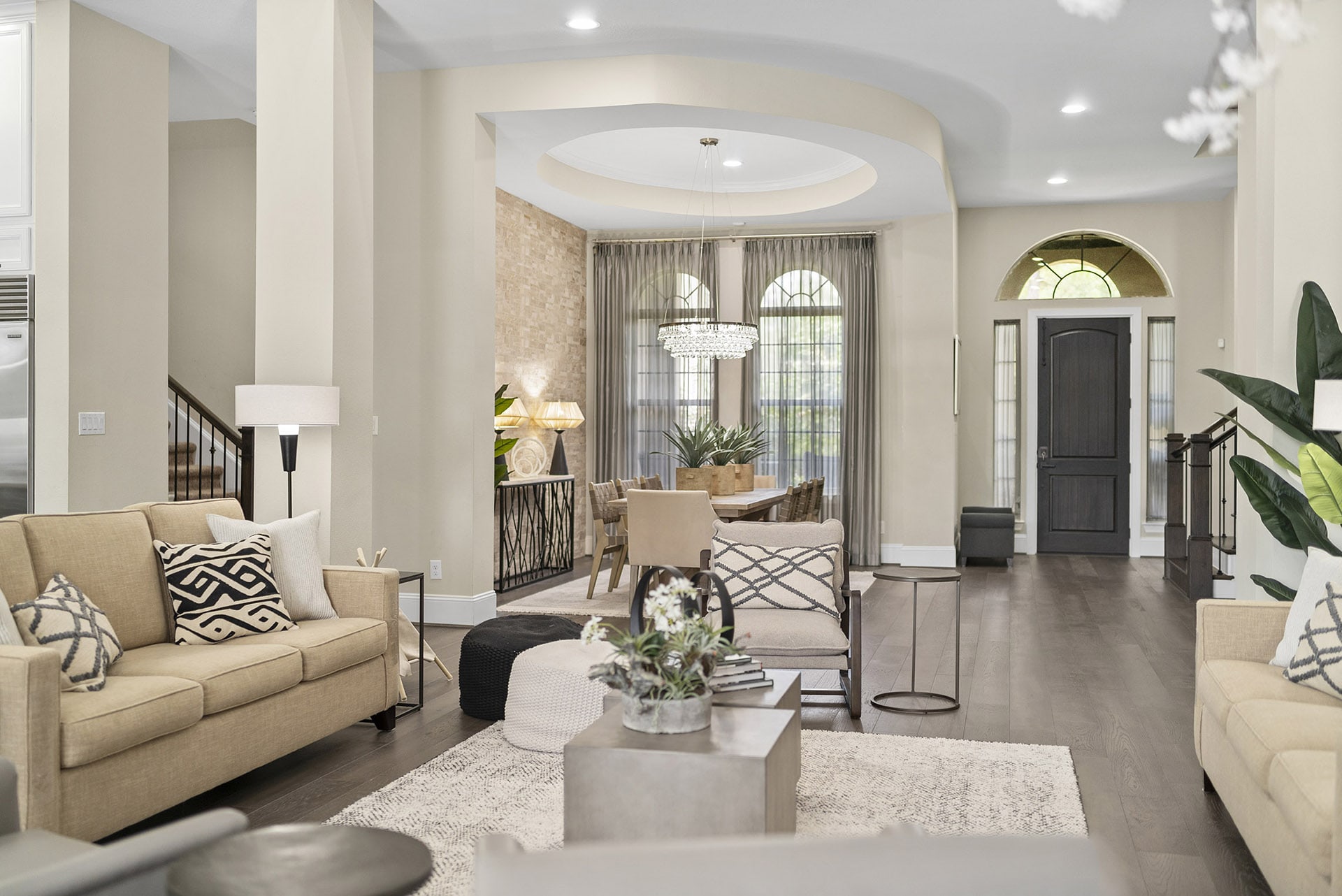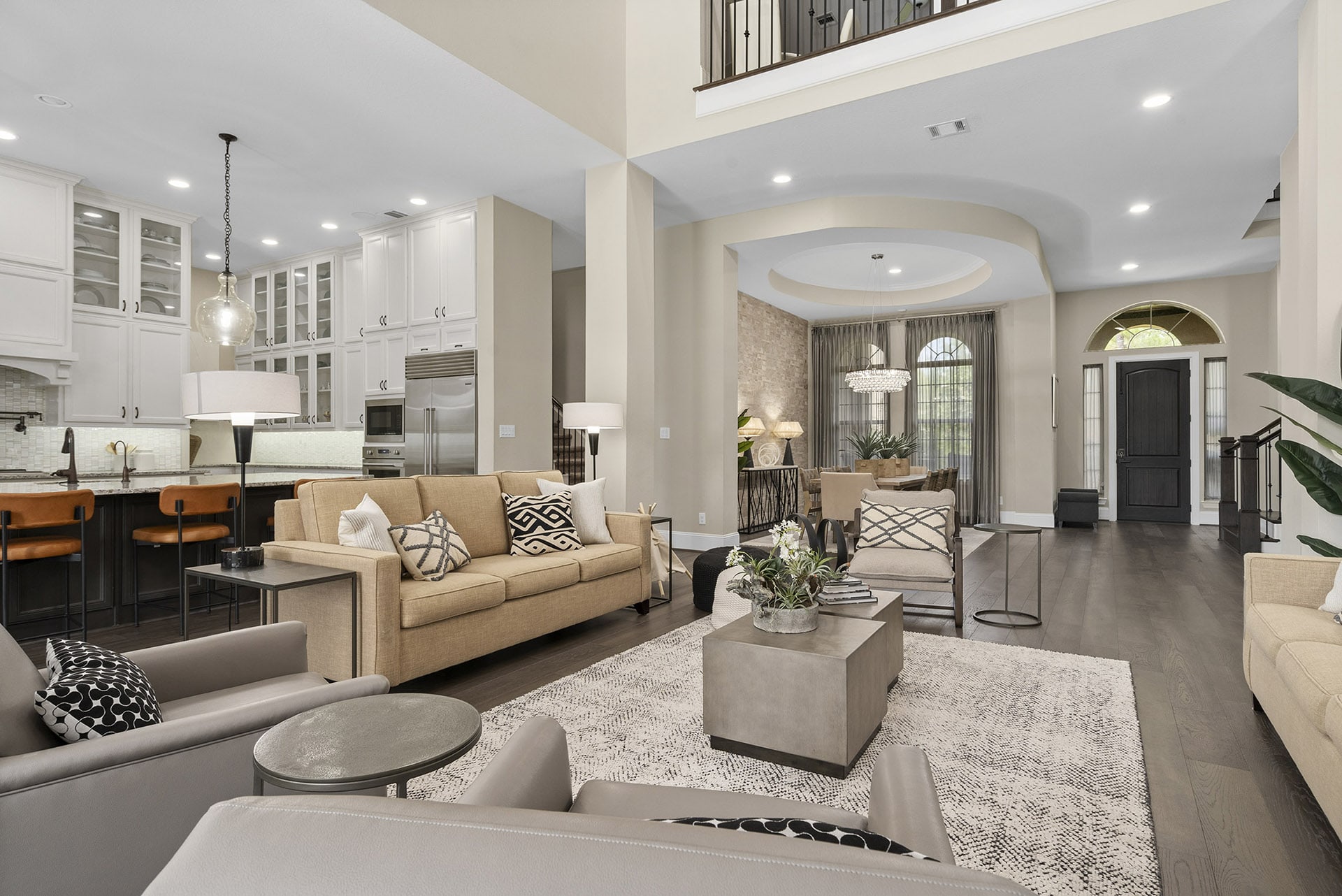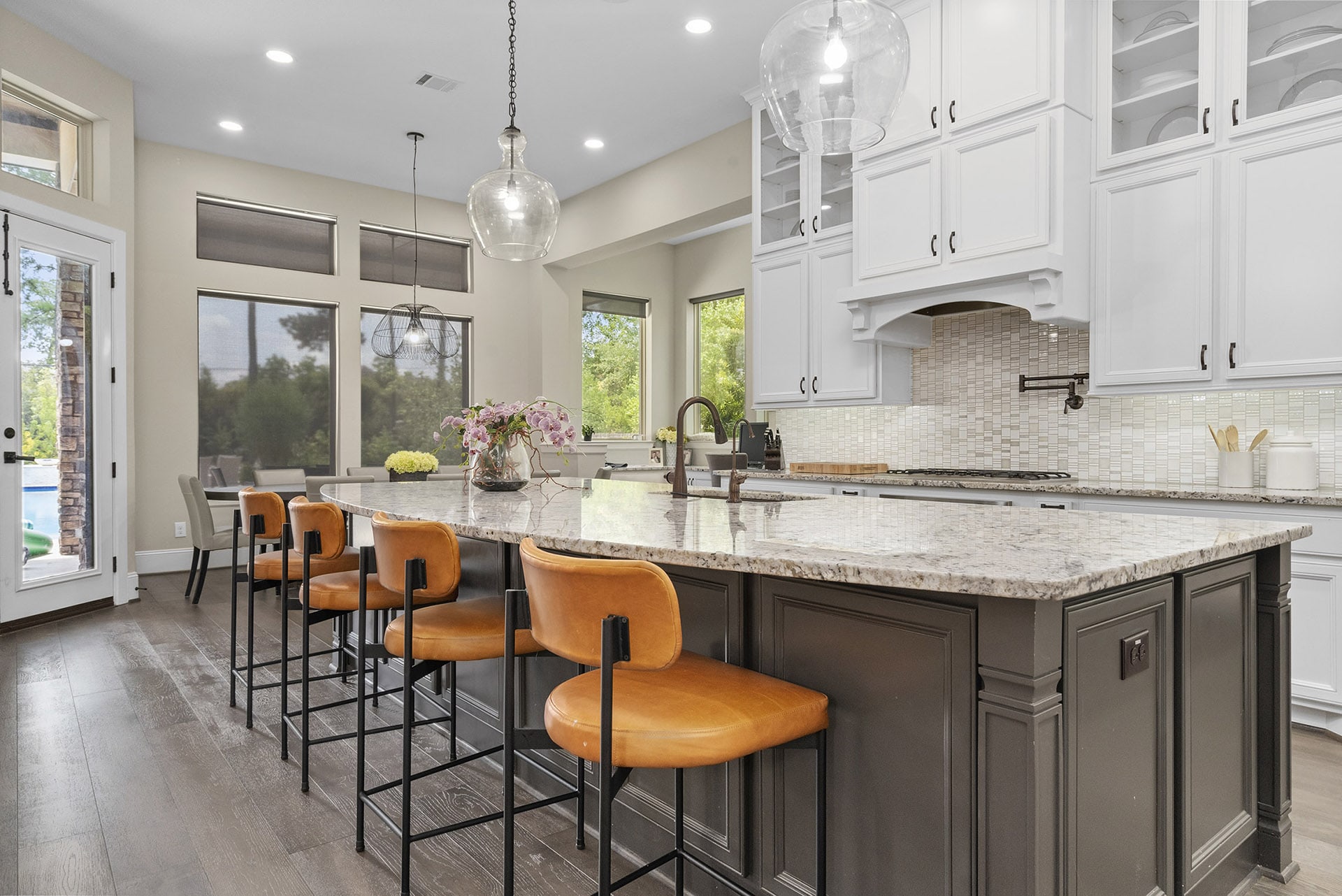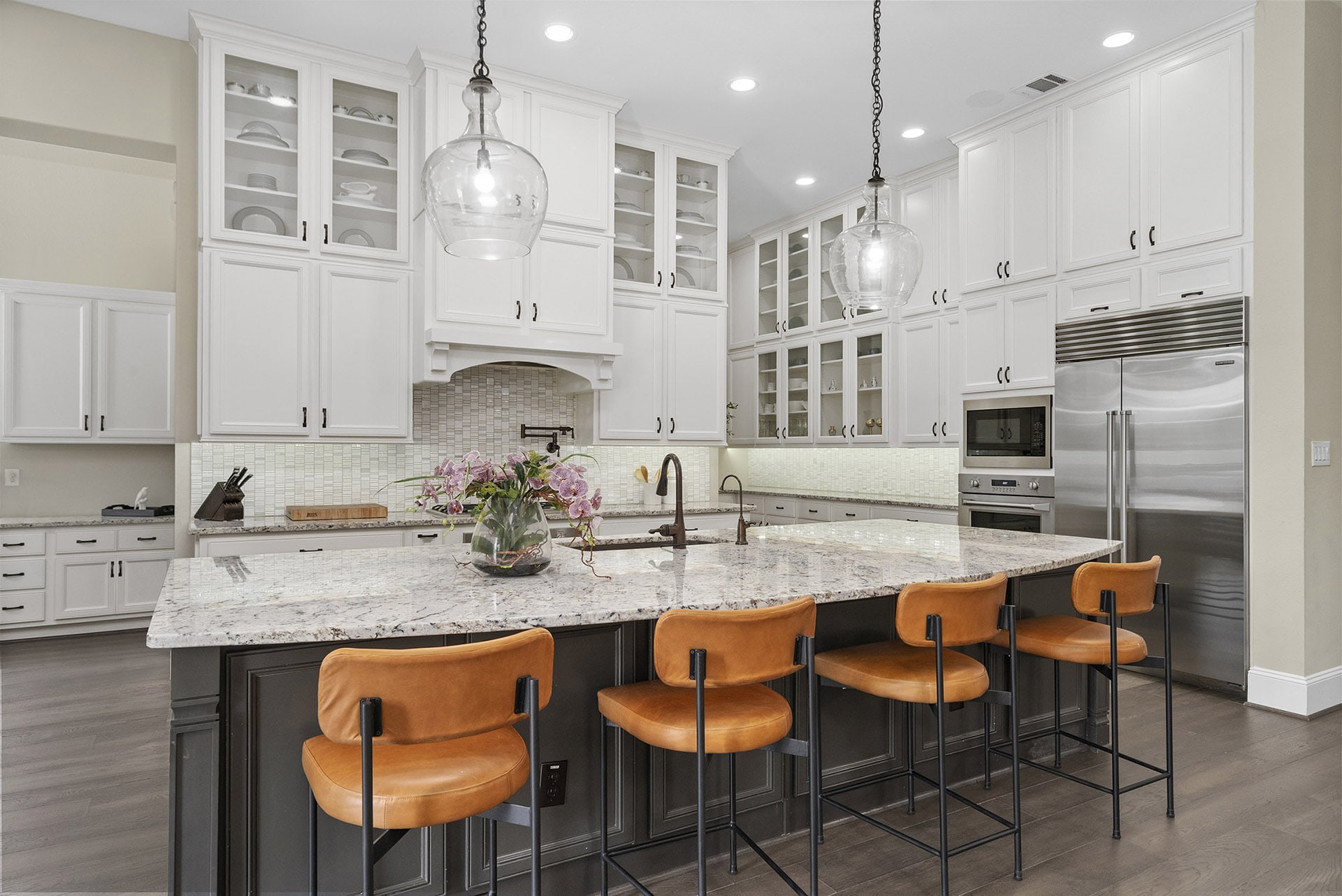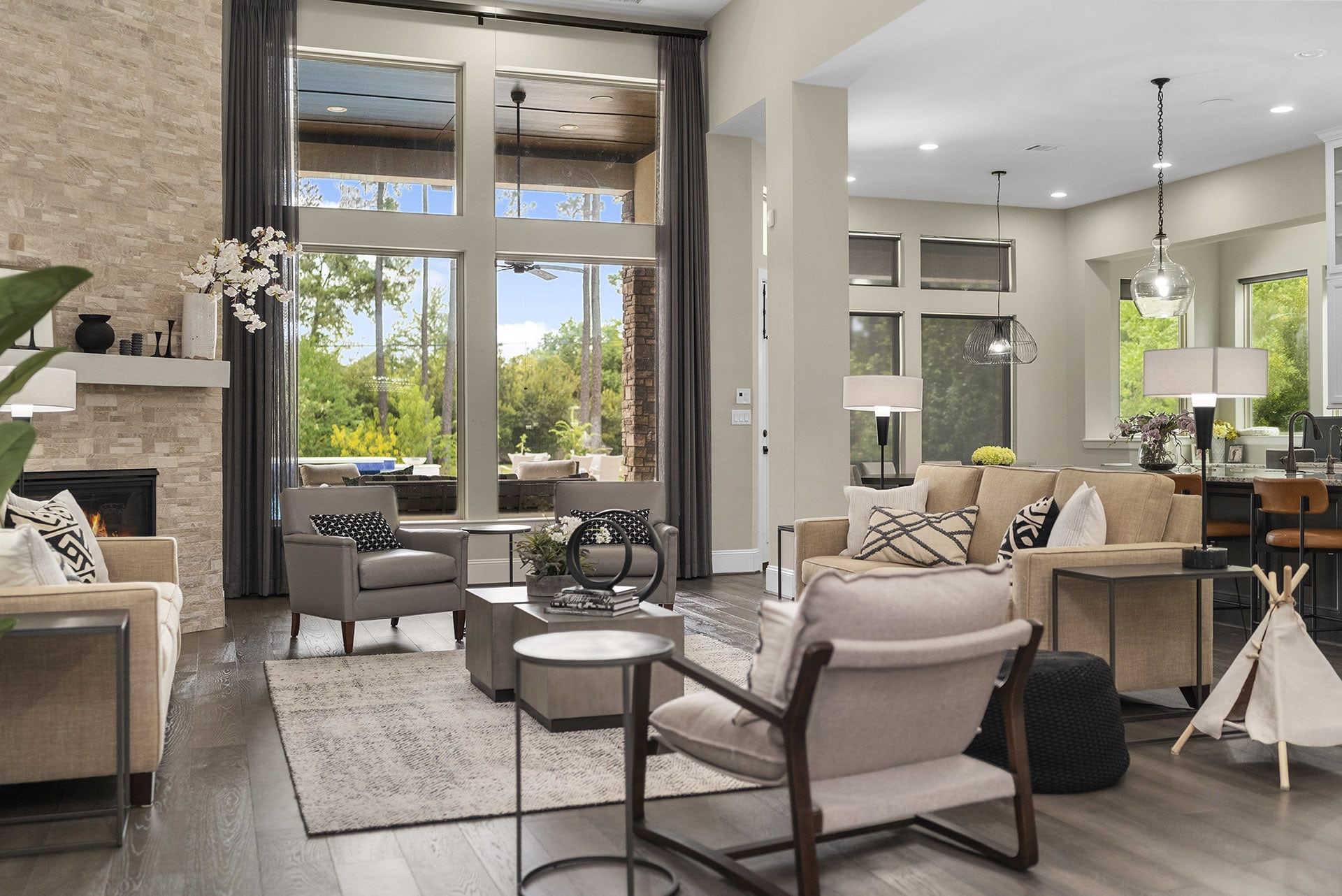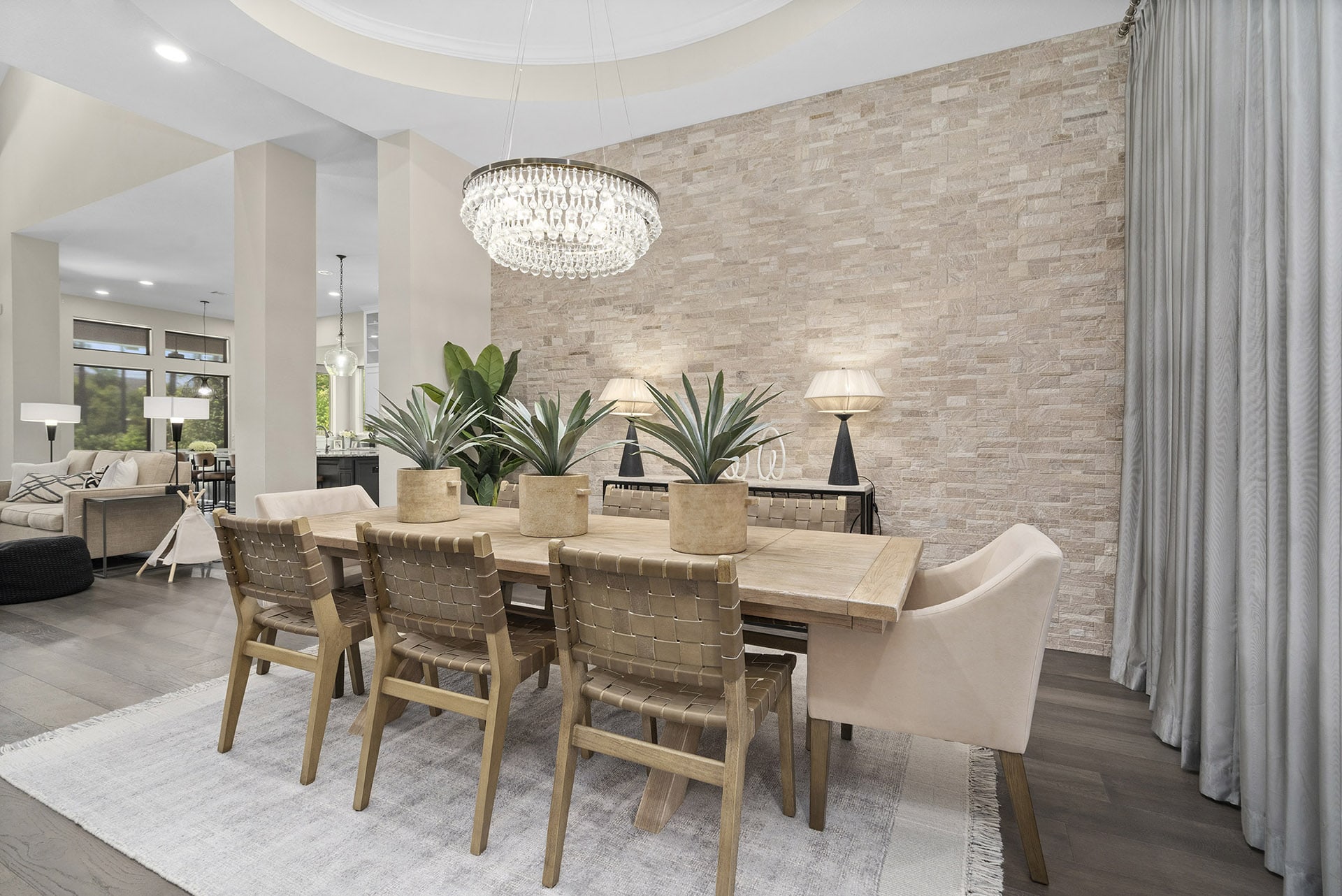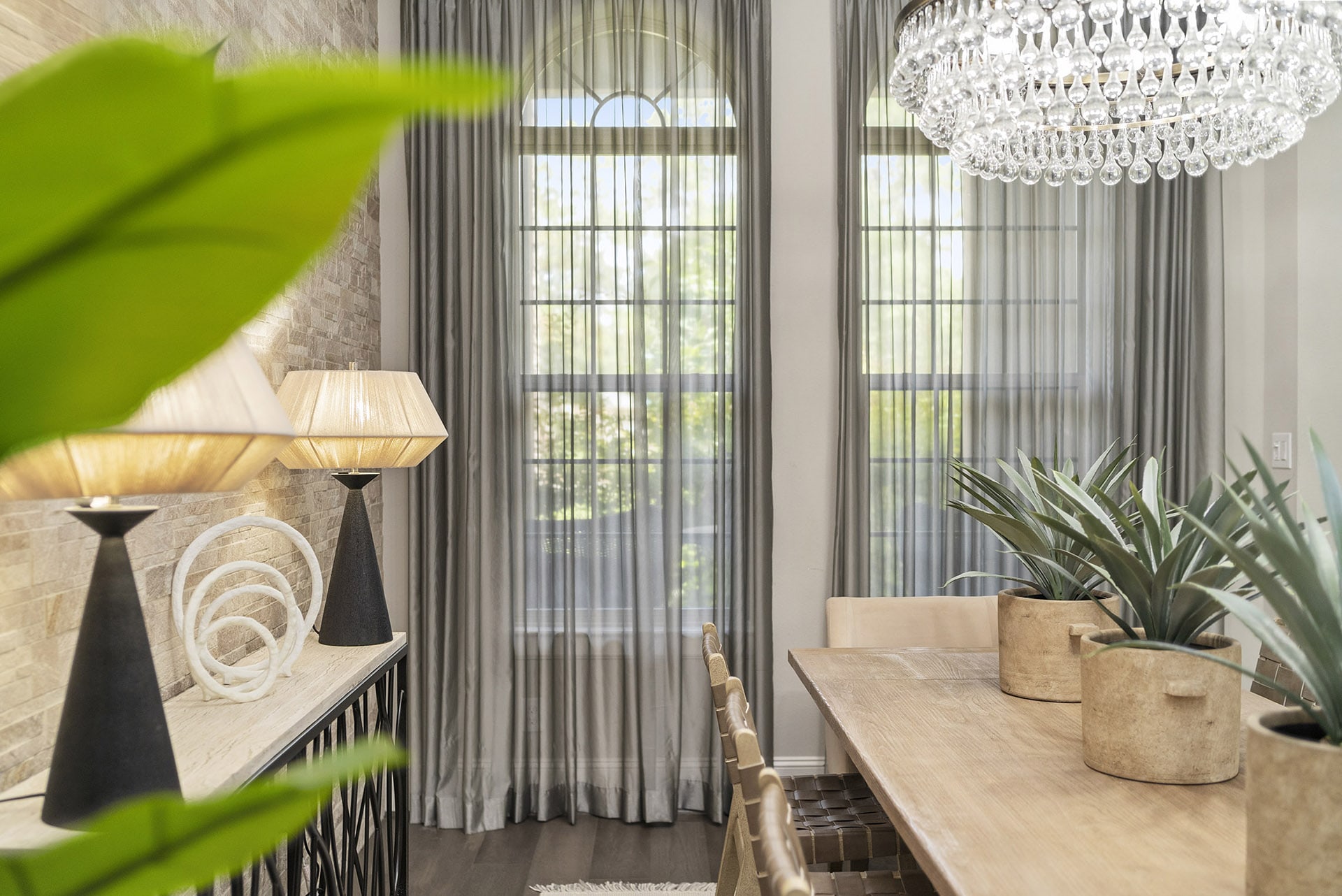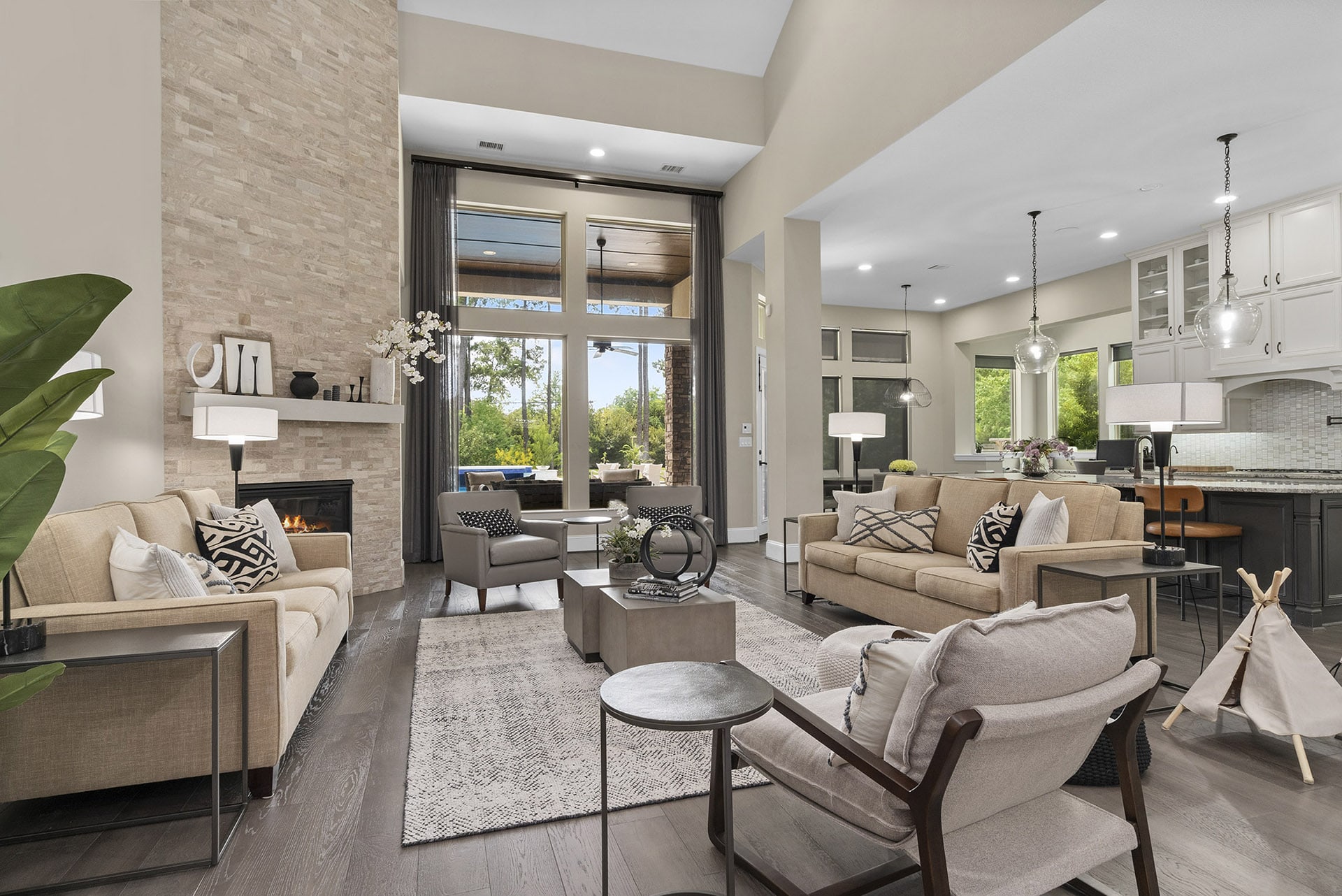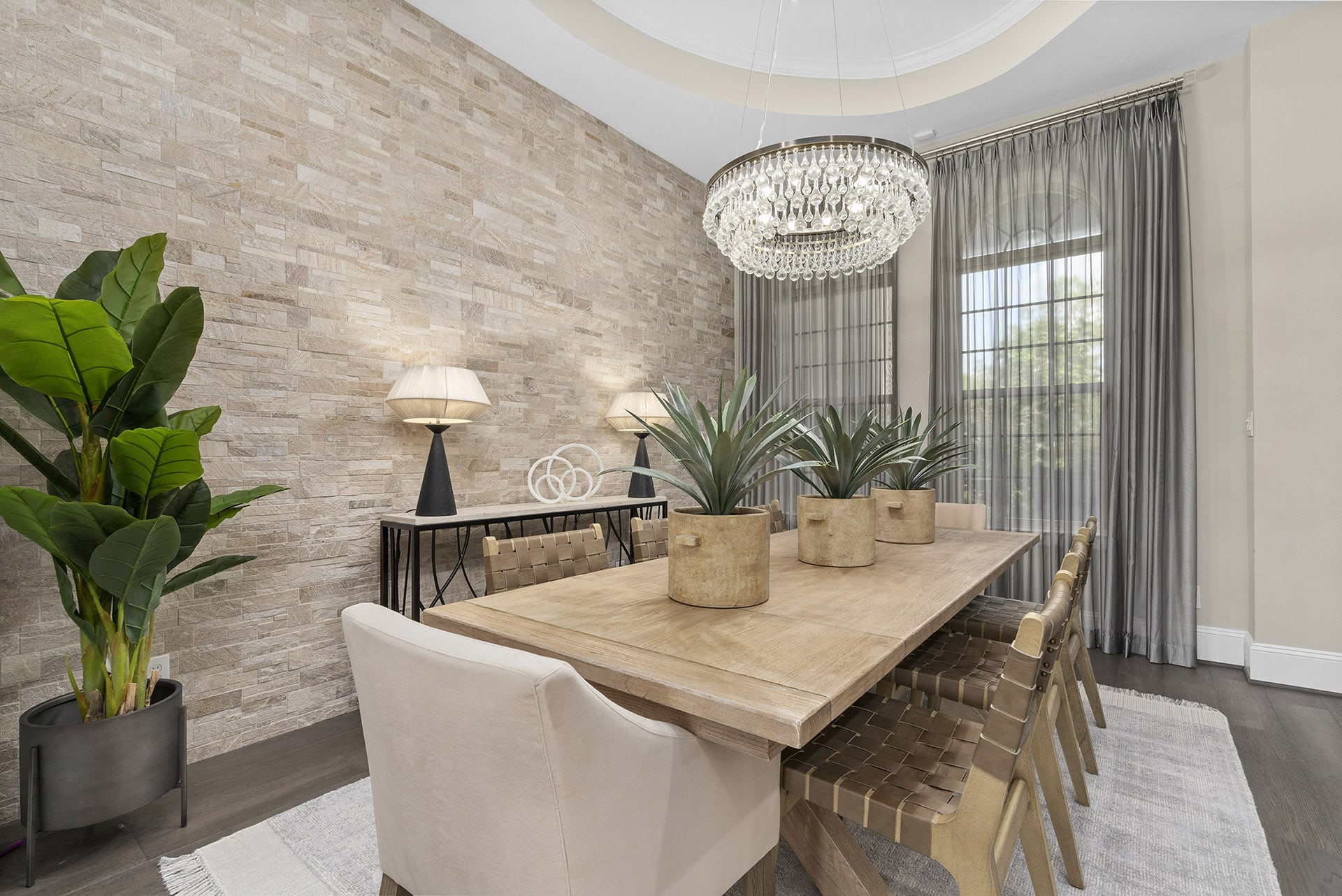 Scandinavian Warmth Interior Design White Antelope Interiors
Scandinavian Warmth Interior Design White Antelope Interiors
Scandinavian Warmth Interior Design White Antelope Interiors
Scandinavian Warmth Interior Design White Antelope Interiors
Scandinavian Warmth Interior Design White Antelope Interiors
Scandinavian Warmth Interior Design White Antelope Interiors
Scandinavian Warmth Interior Design White Antelope Interiors
Scandinavian Warmth Interior Design White Antelope Interiors
Scandinavian Warmth Interior Design White Antelope Interiors
Scandinavian Warmth Interior Design White Antelope Interiors
Scandinavian Warmth Interior Design White Antelope Interiors
Scandinavian Warmth
This home was re-designed in Scandinavian style. The make-over from Transitional to Scandinavian was a wonderful transformation and a whole lot of joy for me to work on. We changed the colors of the space to earthy, soft, and calming tones. We changed patterns from bold and pronounced to soothing and a few others. We used gentle modern lines on our metals. To please the two resident kitties with the softness of the textures and keep the human residents free of worry about the claw nags, we chose soft (indeed), but not loopy (of course) for all to enjoy. We added quite a bit of greenery to the space, a touch of modern, black and white accents, a whole lots of love, and voila! Satisfaction at its finest! But the most satisfying feeling is my client's love of their newly designed space. That is the best compliment a designer longs for!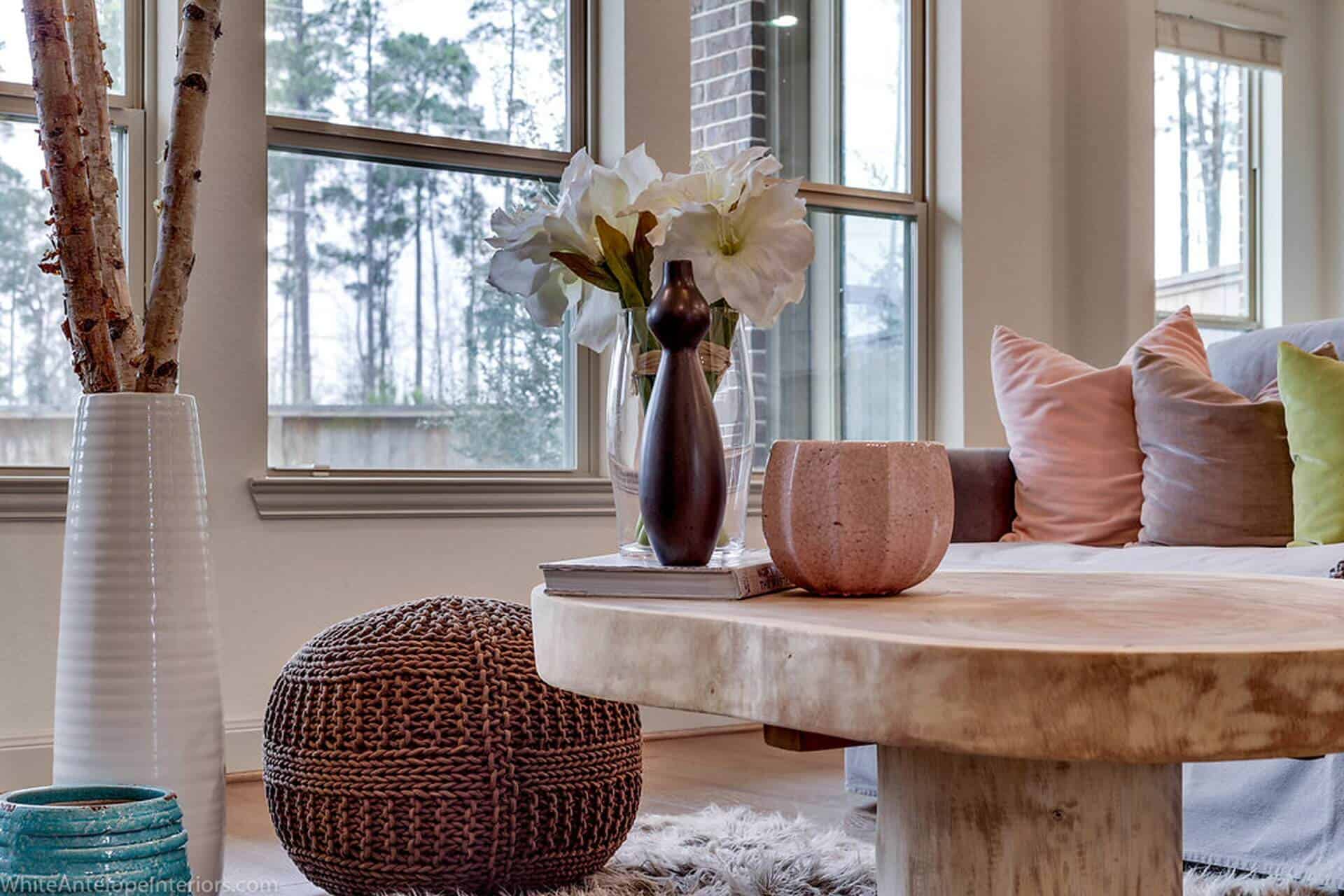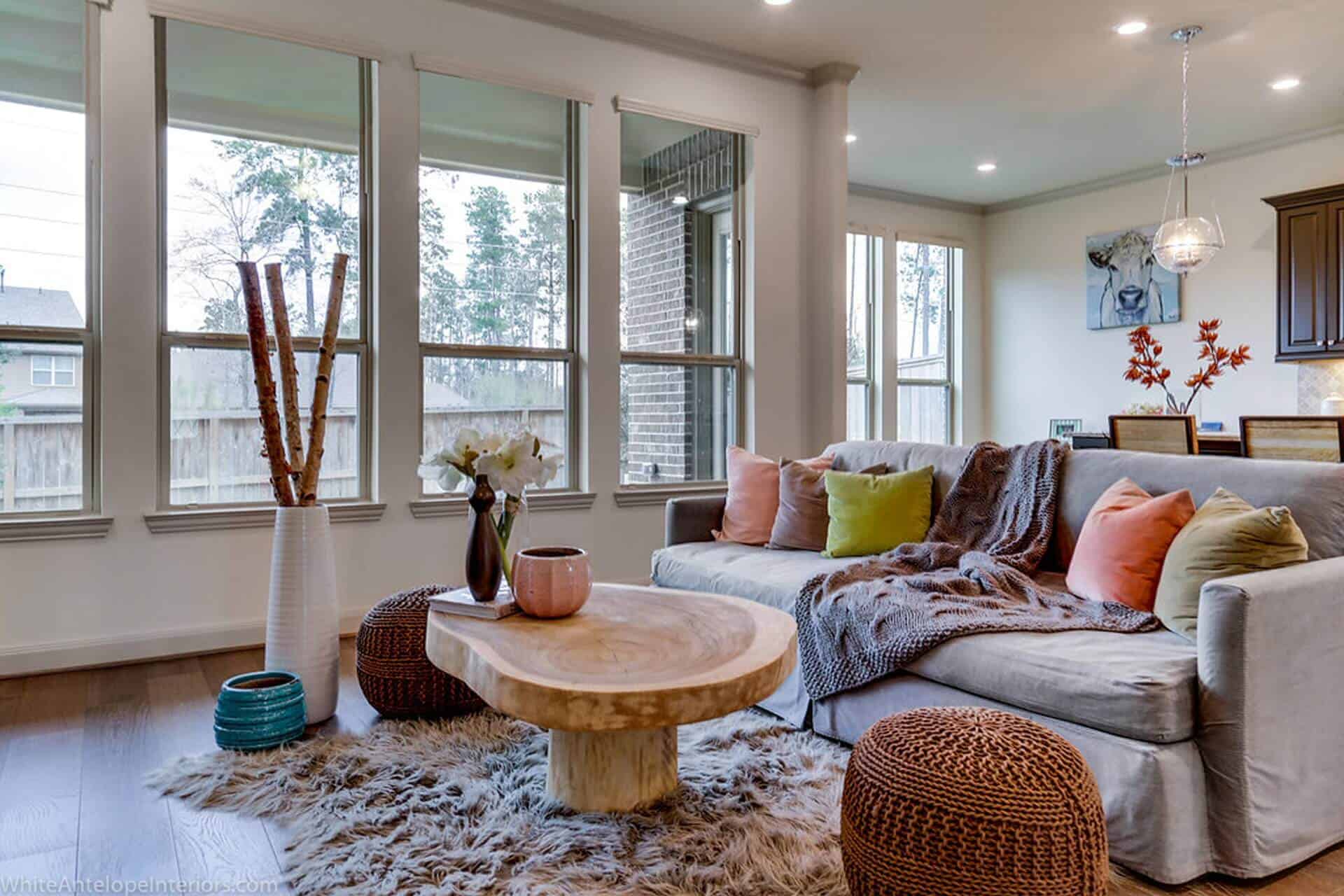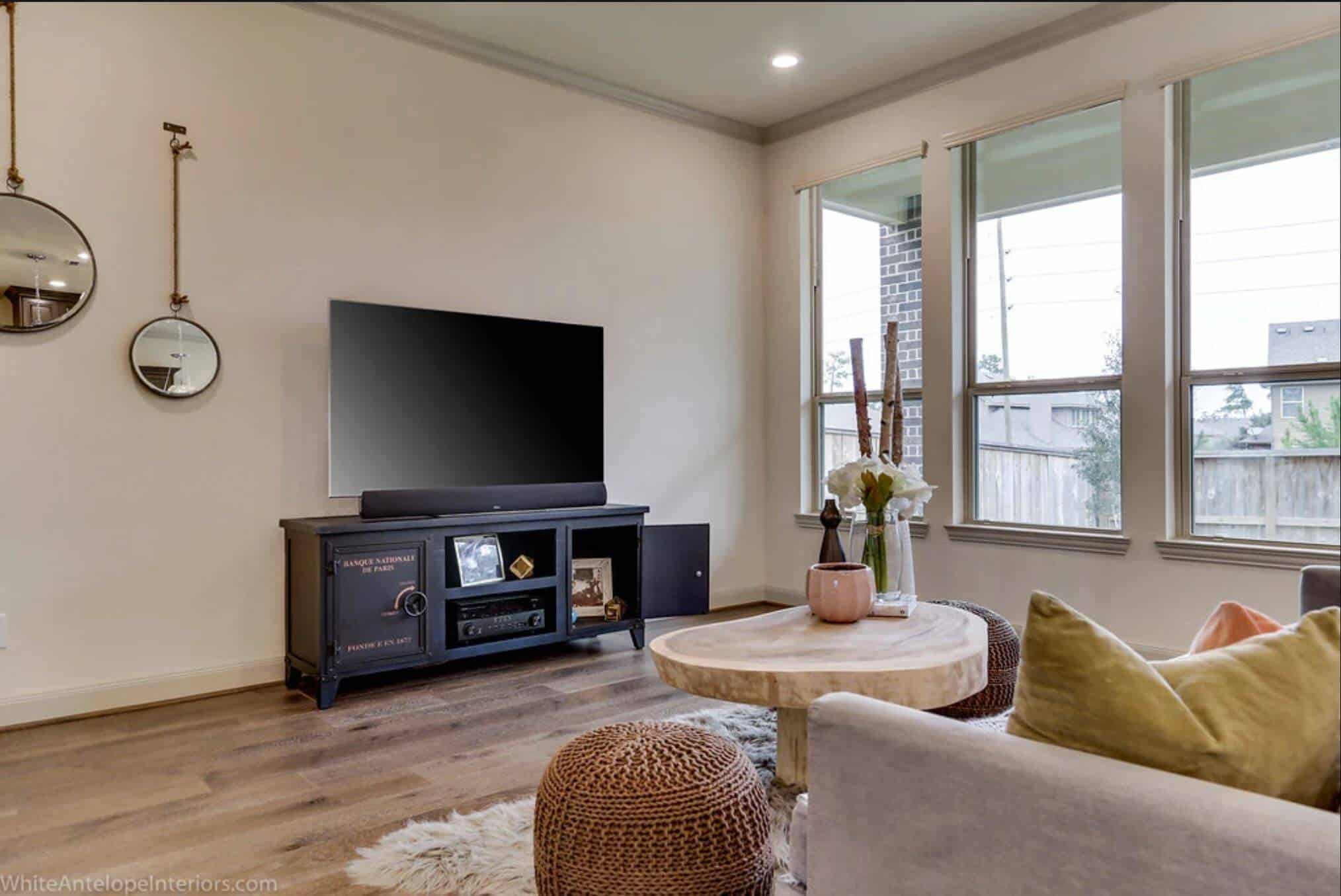 Shabby Chic French Country Coziness
This home was updated with soothing neutrals, pastel colors and soft colorful accessories. We created a home full of character by using rustic wood with pale blue material on main pieces and adding settled brightness in accessories. This combination turned the space into a dynamic, relaxing, pleasing, soft and functional main gathering room.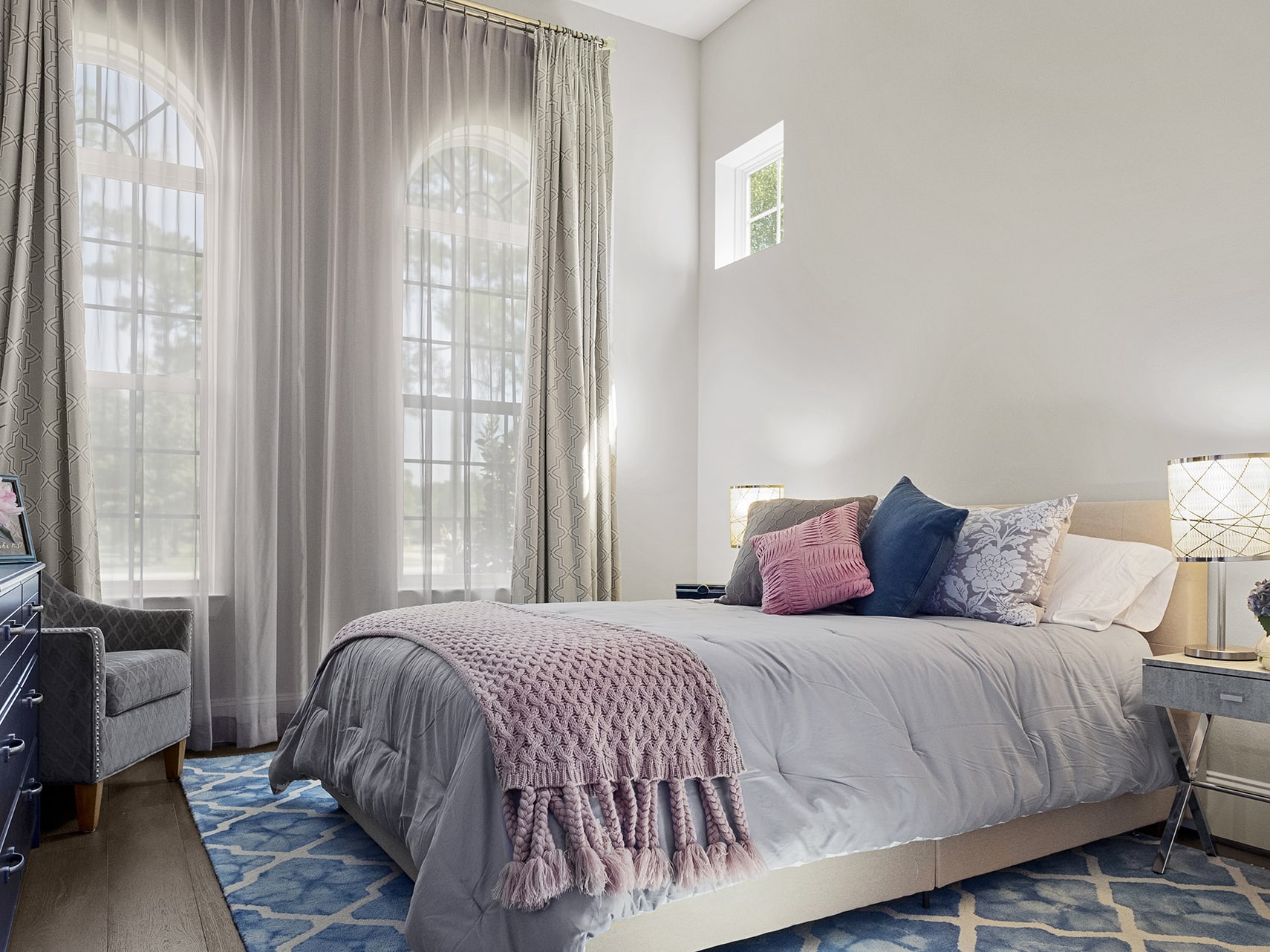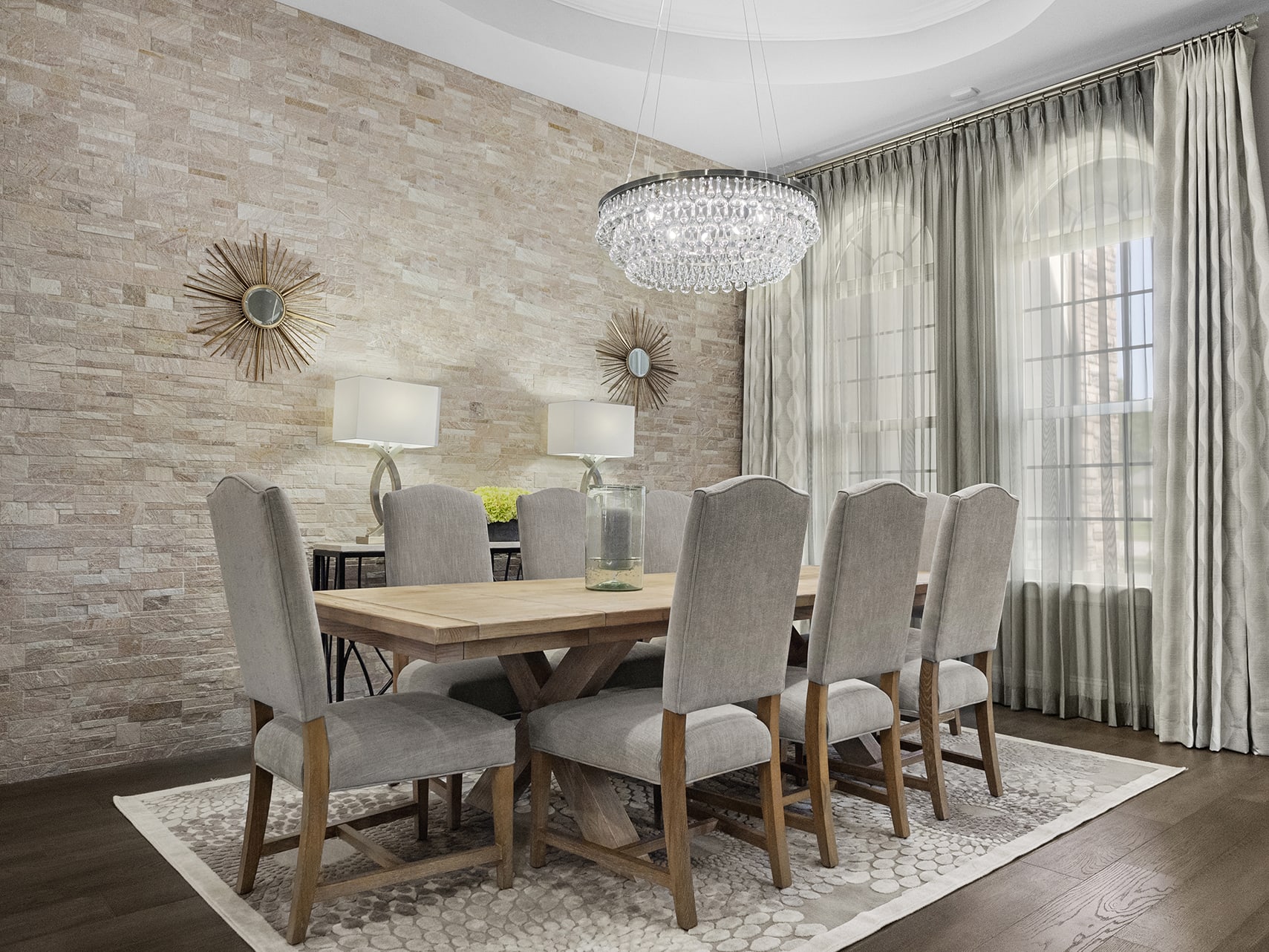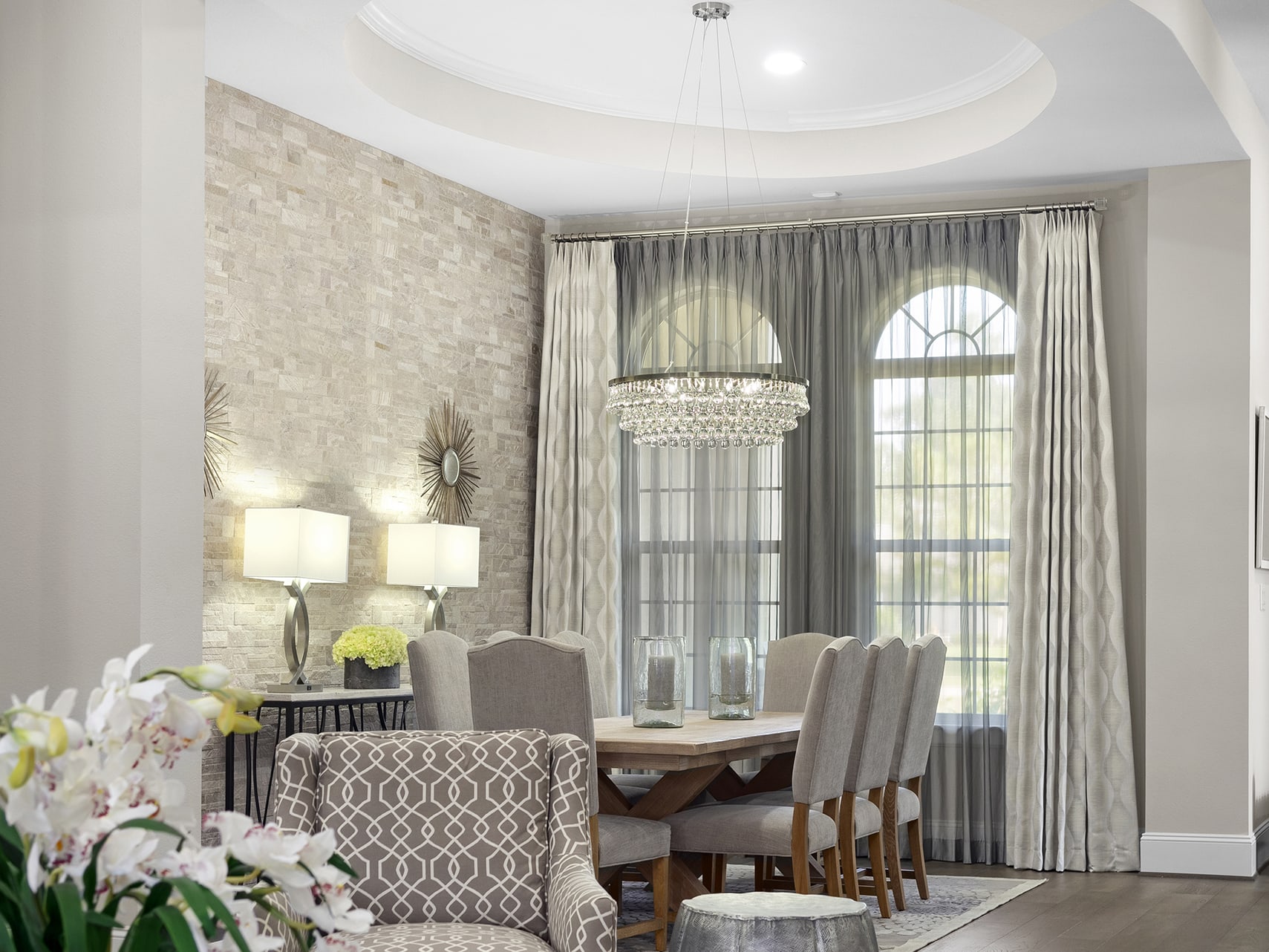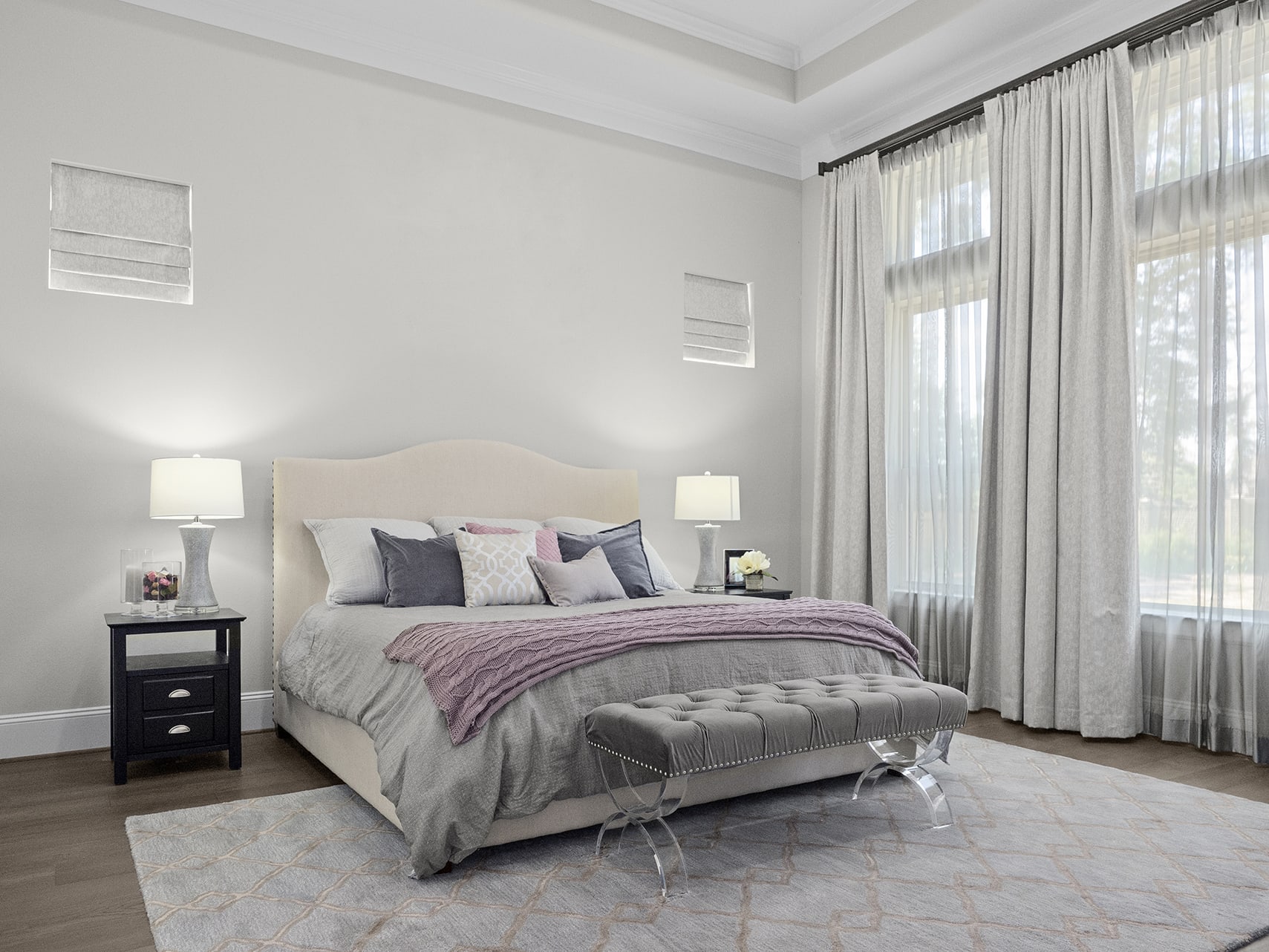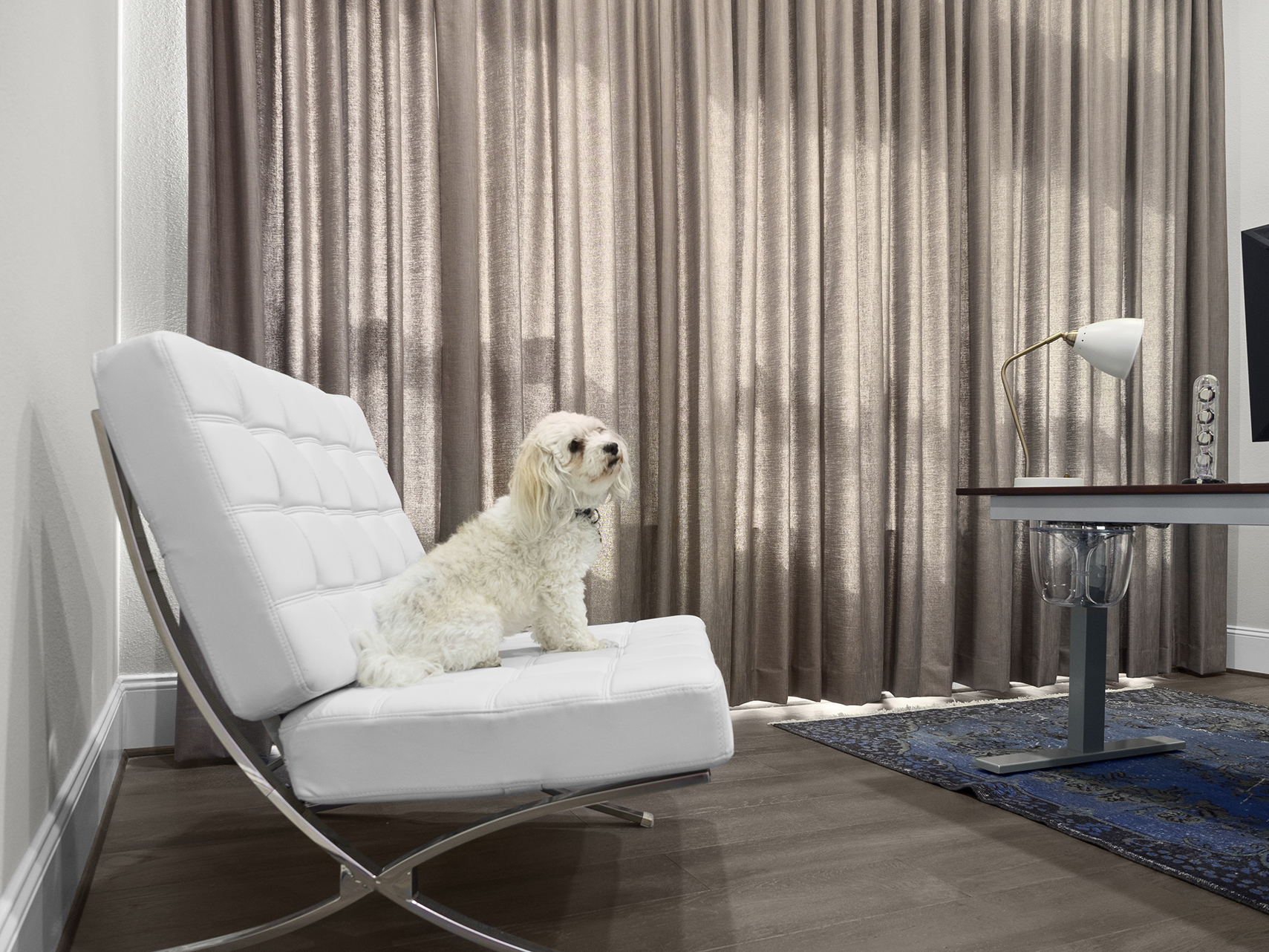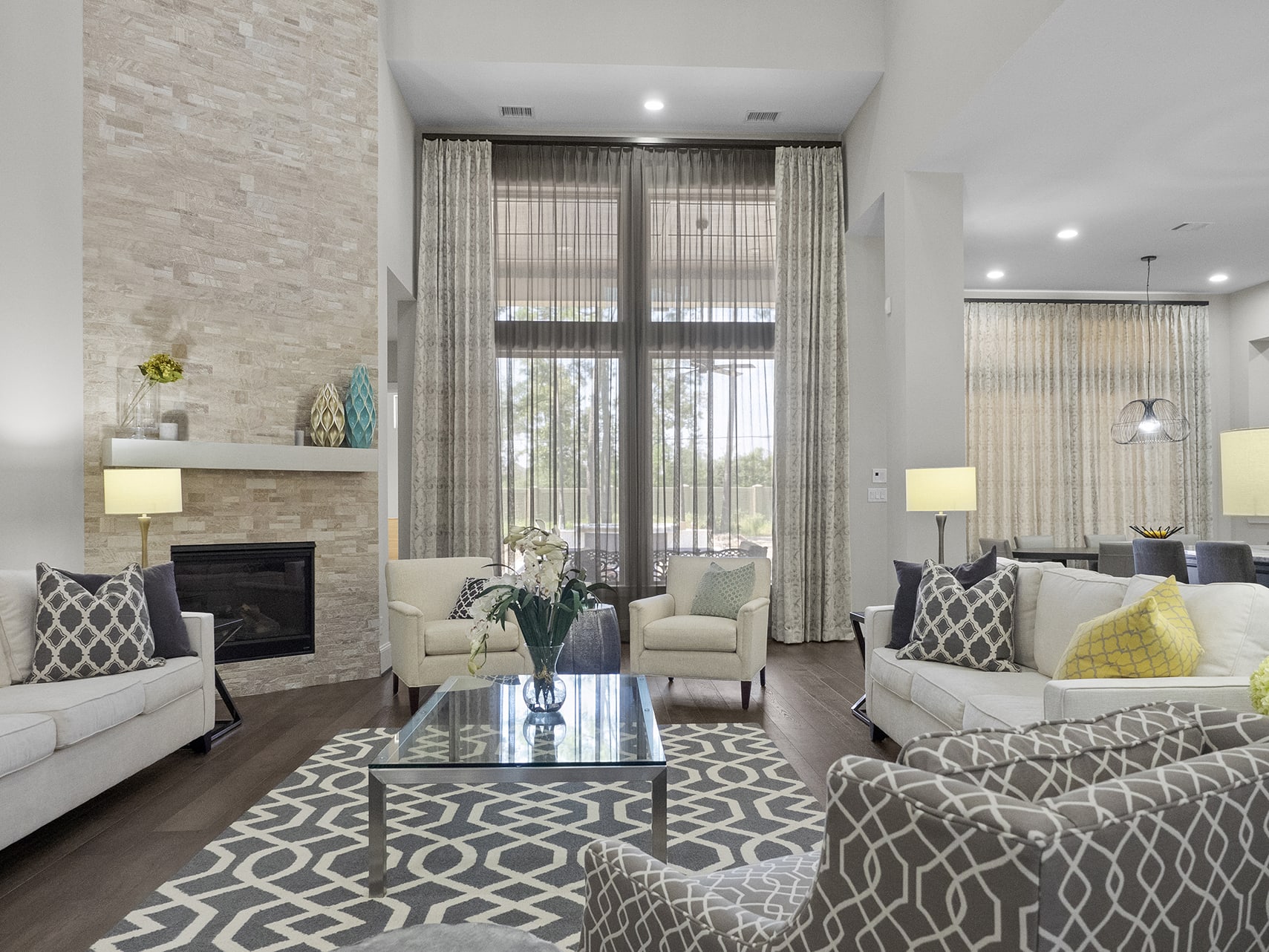 Transitional/Modern Design
This home was designed in transitional style with a touch of Modernism. Transitional design borrows from both traditional and modern design to create a space that's not "too much", in terms of one style or another. There's a sense of balance that's appealing, unexpected, inviting and glamorous. We incorporated modern materials , such as steel and glass and united them with soft curvy furnishings. We included relatively neutral color palettes but added bold patterns to the design. In the end, a calming and relaxed space that manages to feel both stylish and sleek, as well as warm and inviting, was created.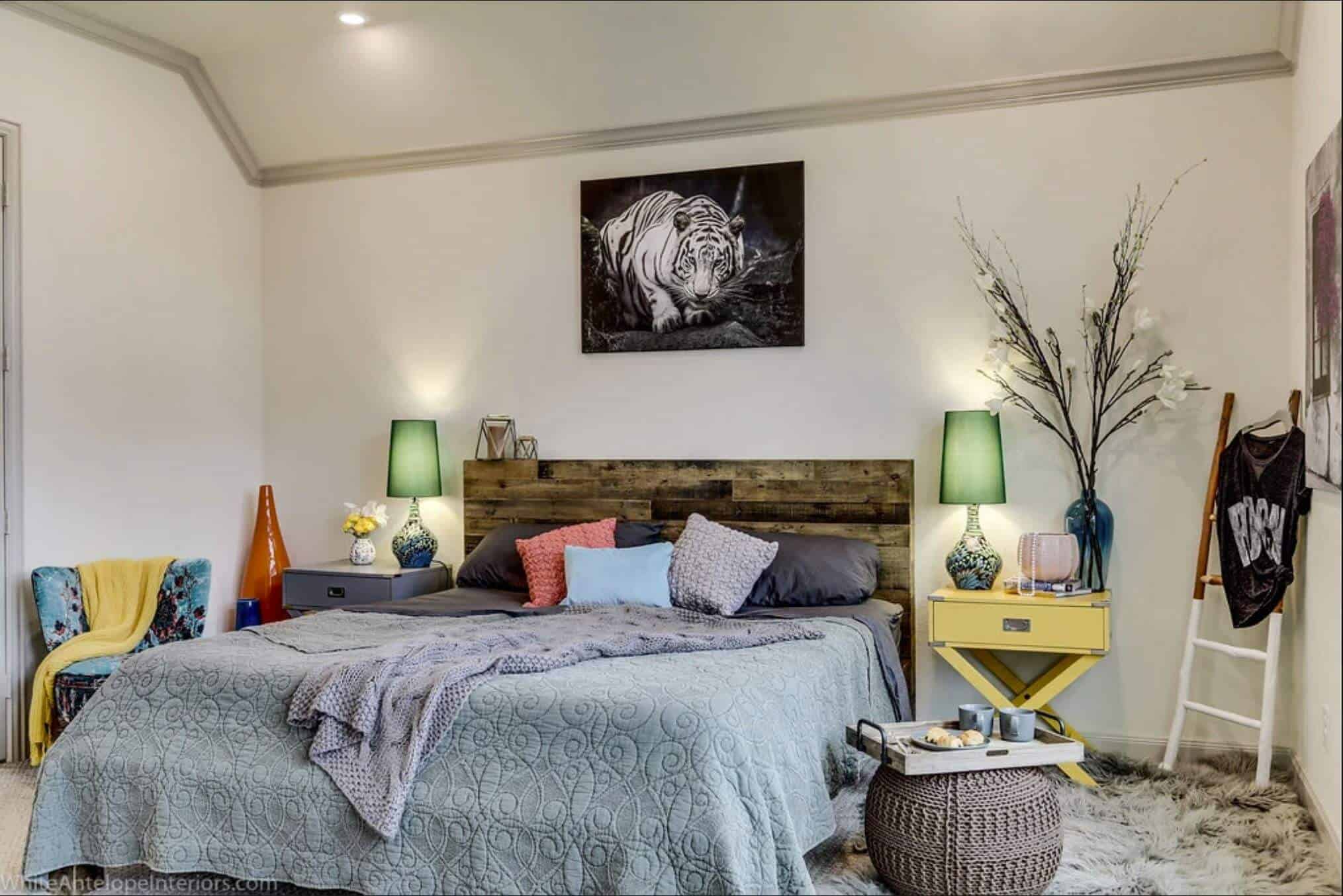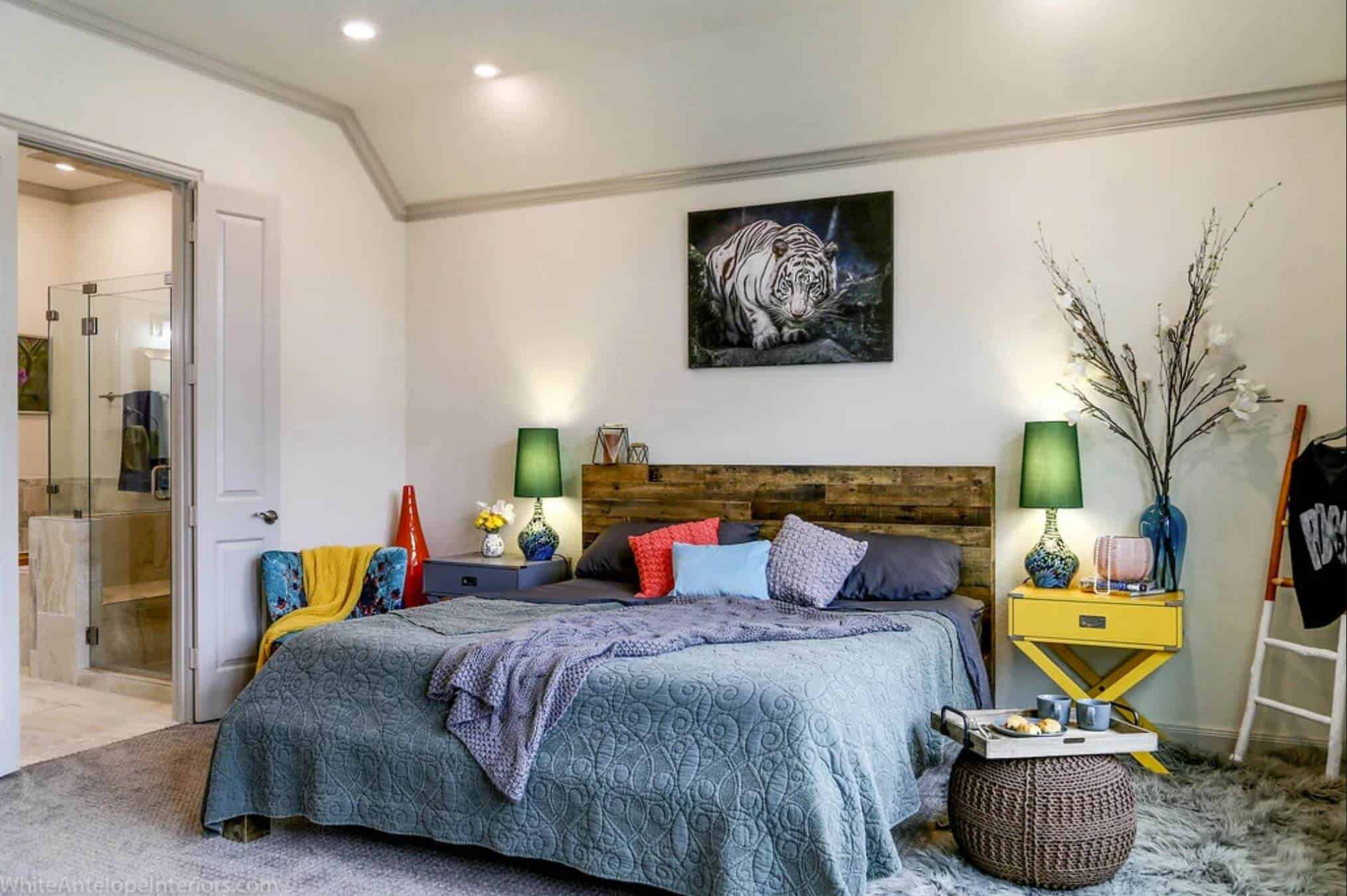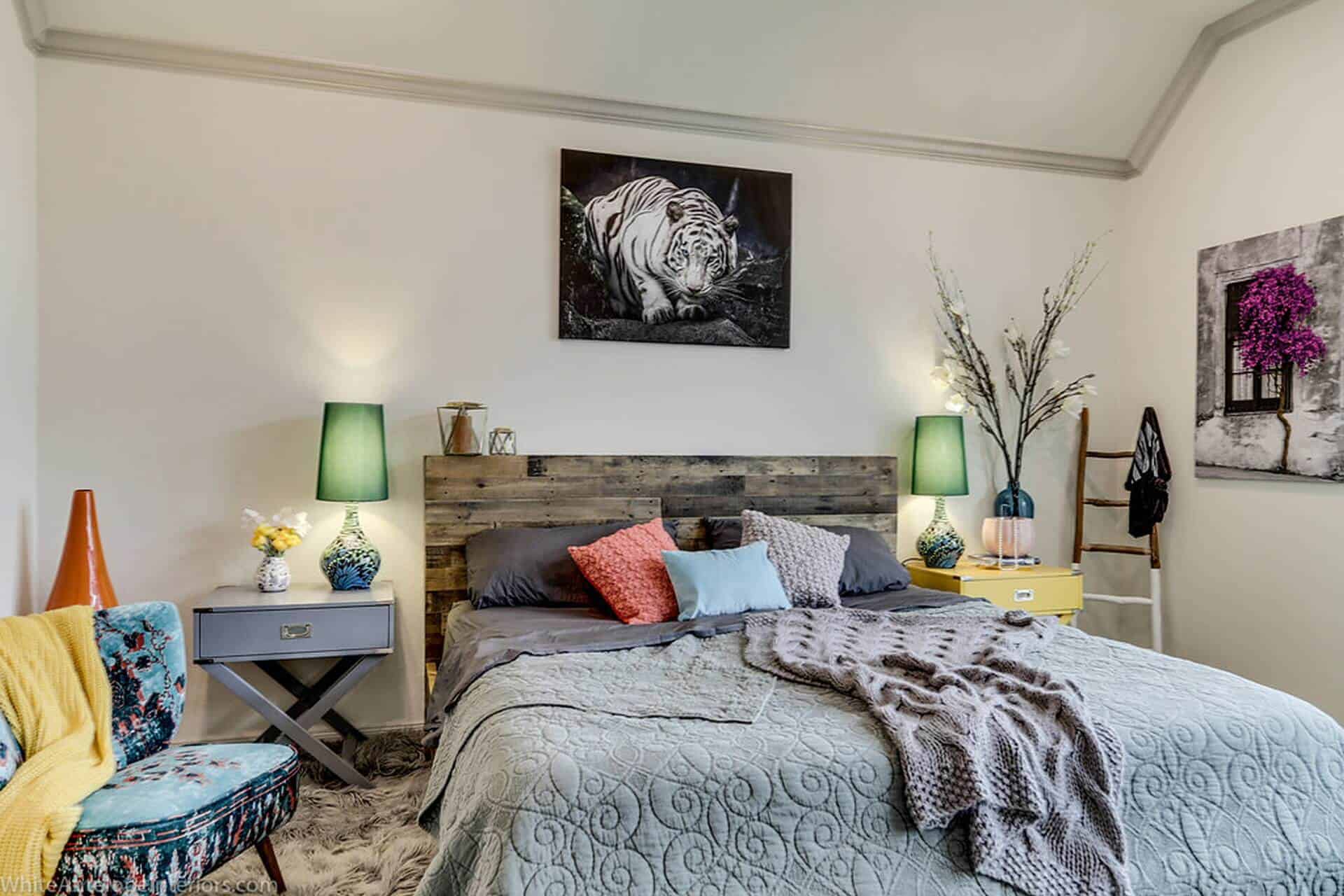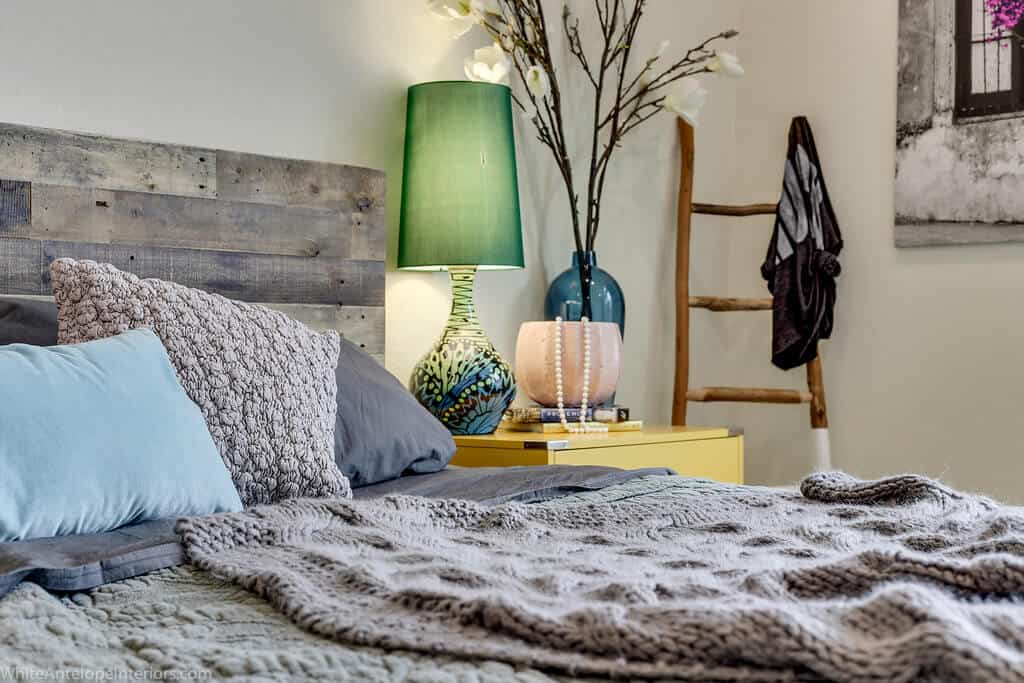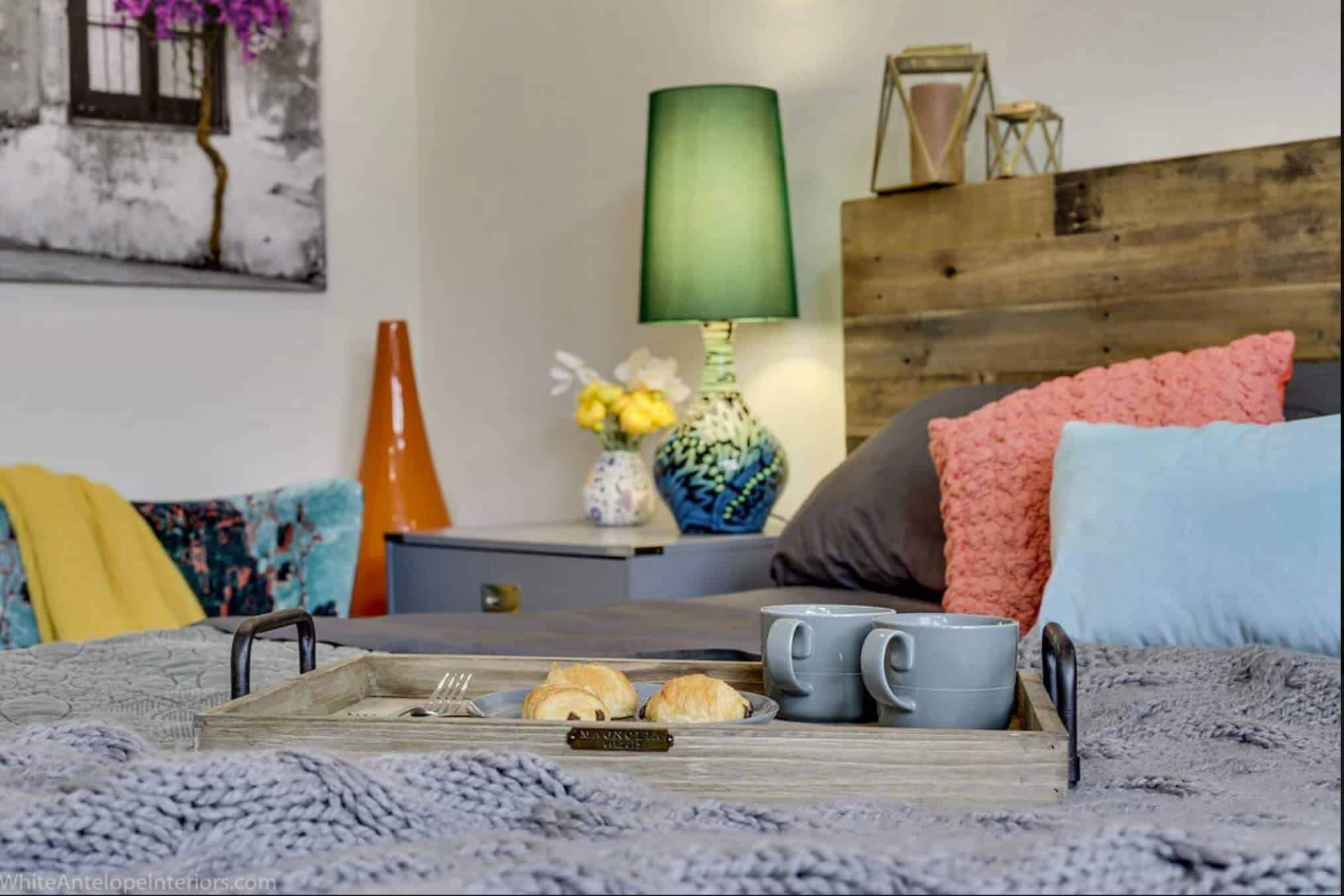 Warm Pastels Bedroom
This space is full of energy! To keep it masculine and feminine at the same time, we chose to maximize the details. We mixed soft pastels with vibrant colors through out the space, mixed rustic wood with some modern finishes, and added a mix of modern and vintage accessories to create a perfectly relaxing, but at the same time fun and dynamic space!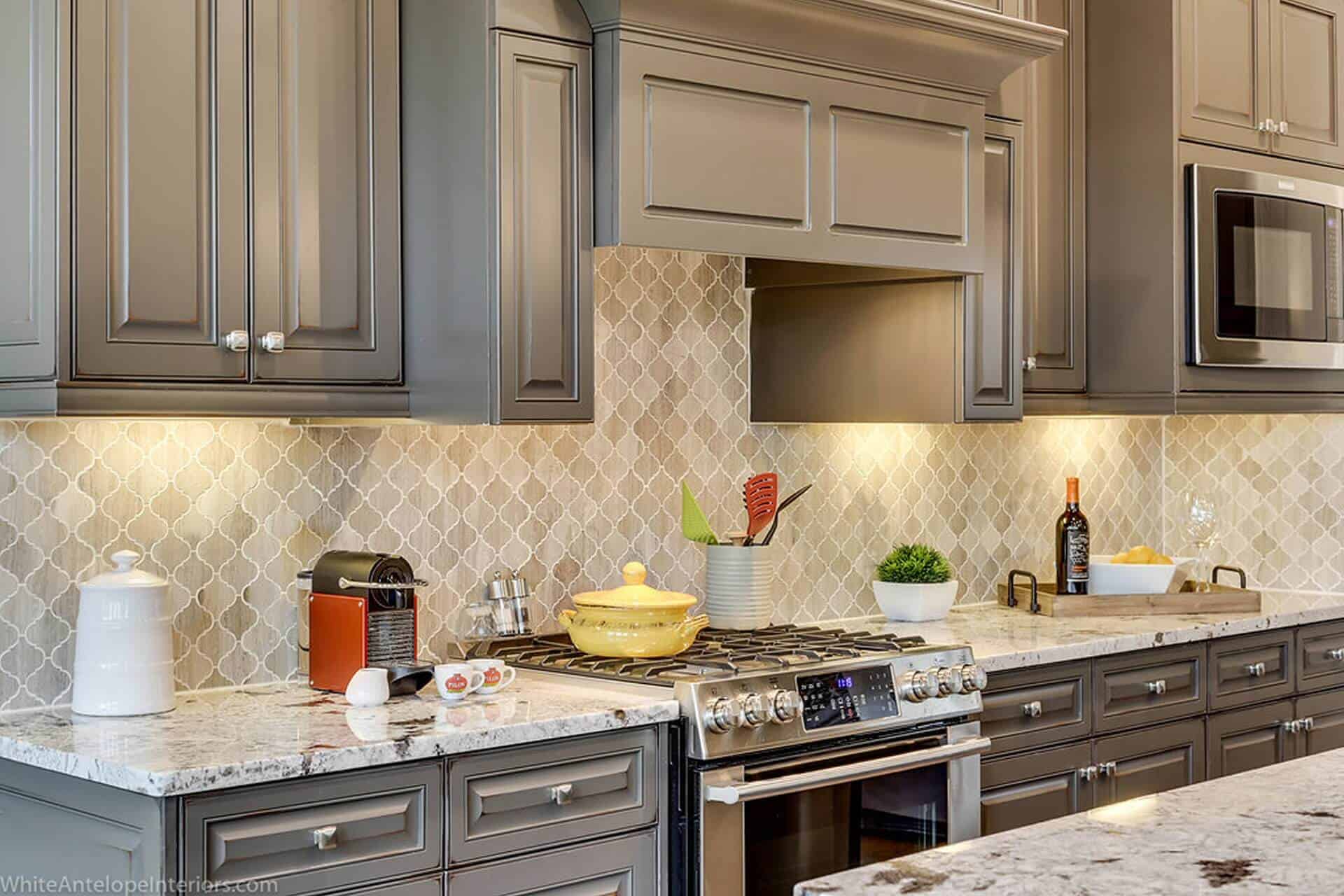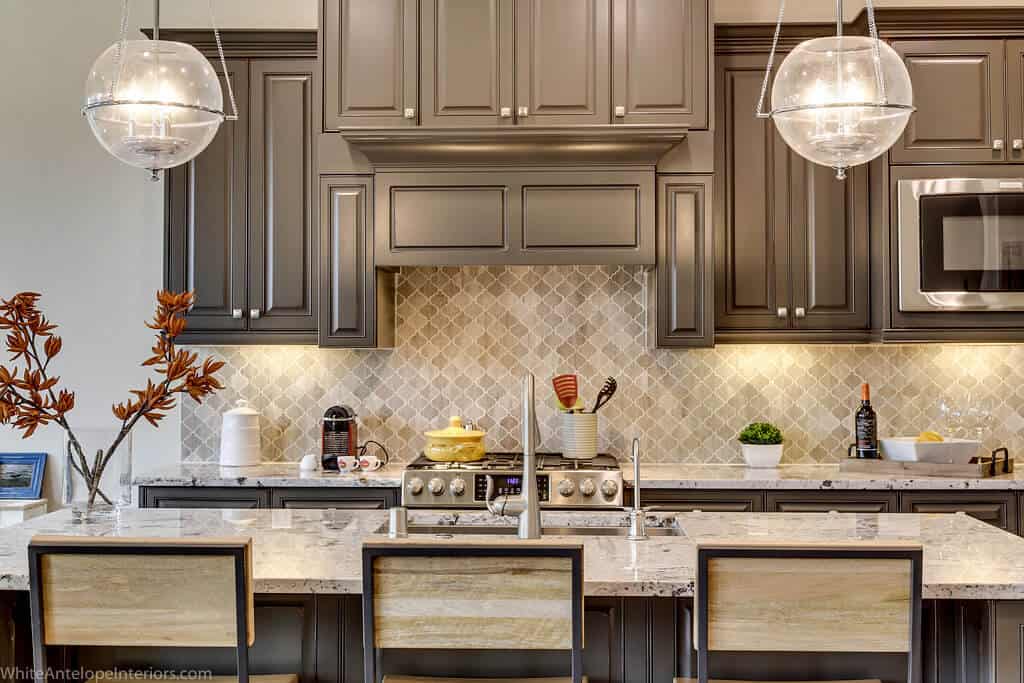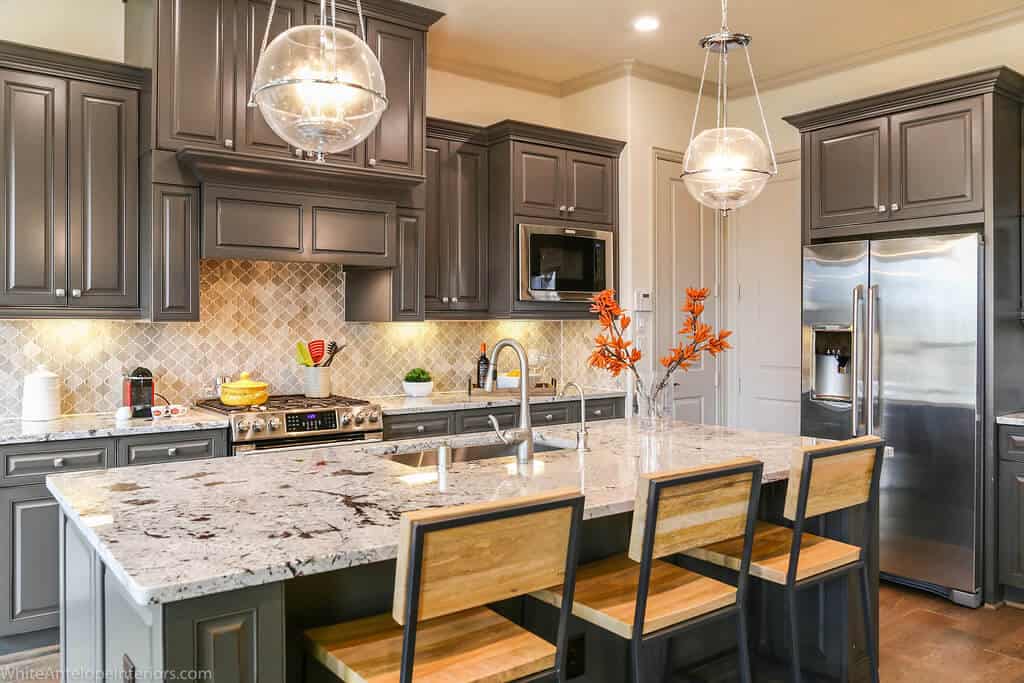 Glam and Gorgeous Kitchen
This is what I call "rustic glam kitchen". The key is a perfect mix of "bling" and neutrals! Sophistication of Italian marble counter tops mixed with rustic dark grey color cabinets and ornate tiles backsplash create just the style we wanted. To add even more glamour to the space, we chose rustic/modern lighting. This is the perfect Rustic, Glam and Gorgeous.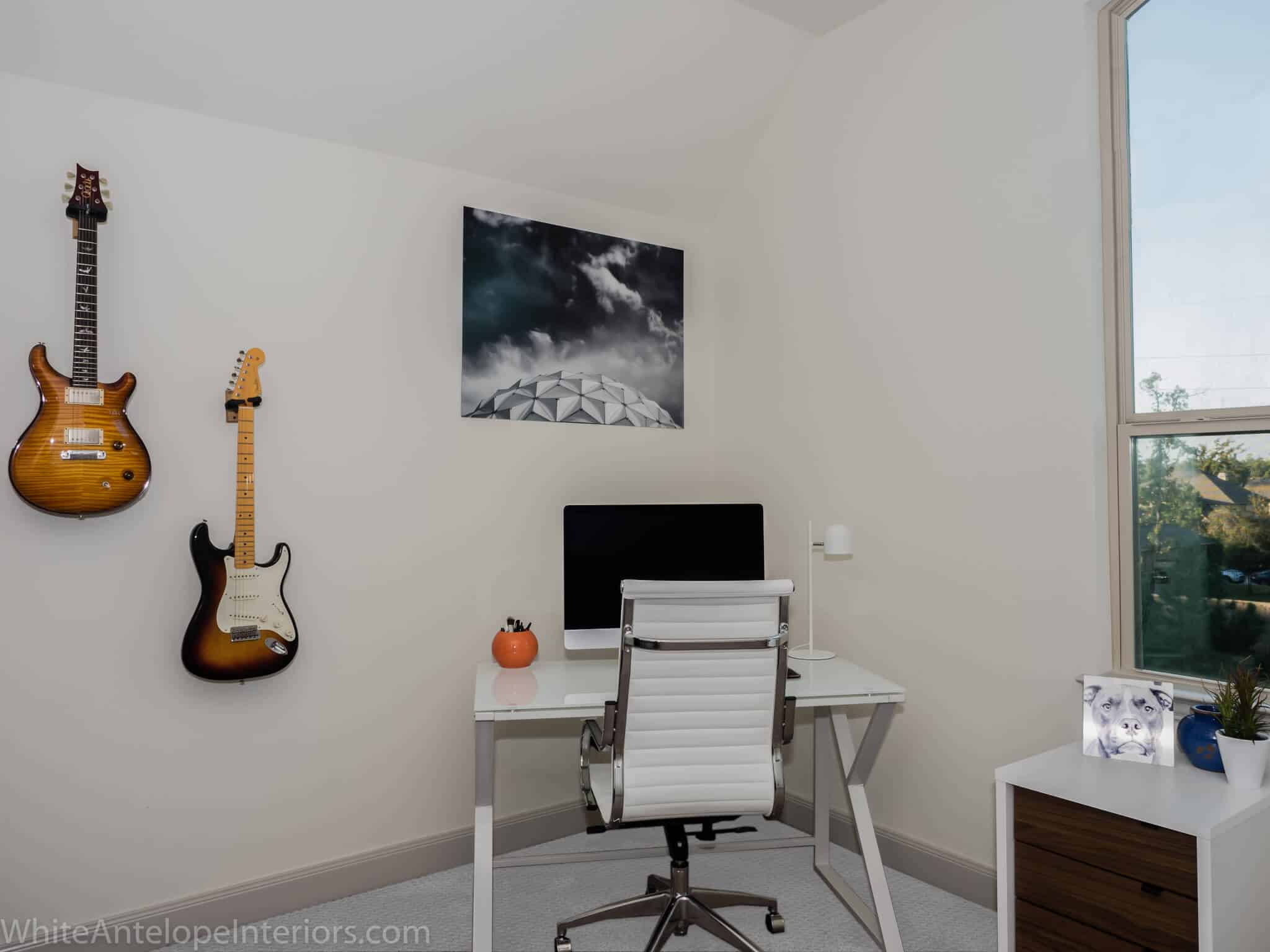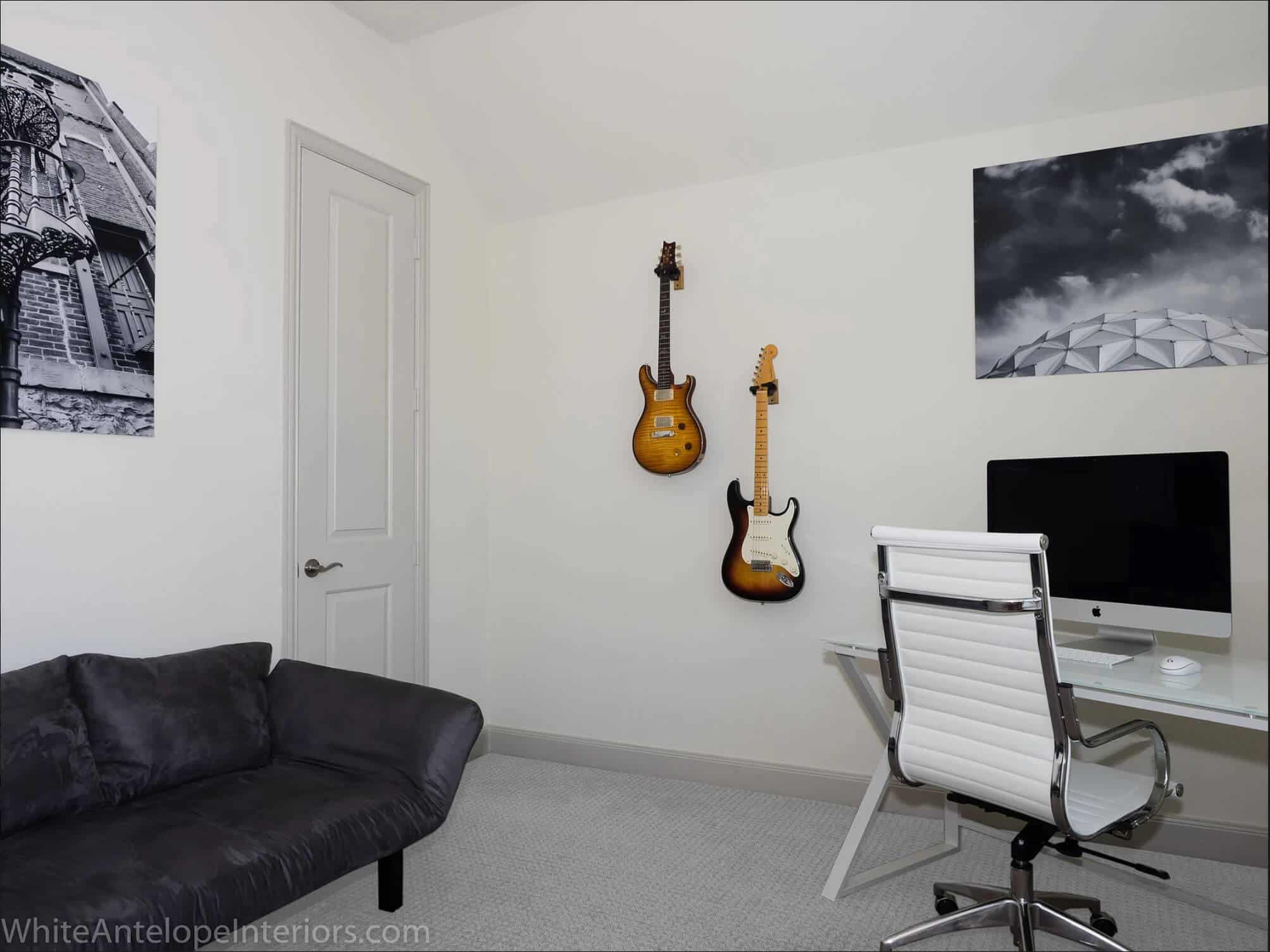 Modern Design
This small home office/nook used to be a collection of older and not needed furniture and decor. We transformed the space into a sleek, modern, tasteful and functional home office using a free standing modern desk, vegan leather chair, performance ultra-suede futon, walnut accented filing cabinet and black and white prints to add more drama to the space.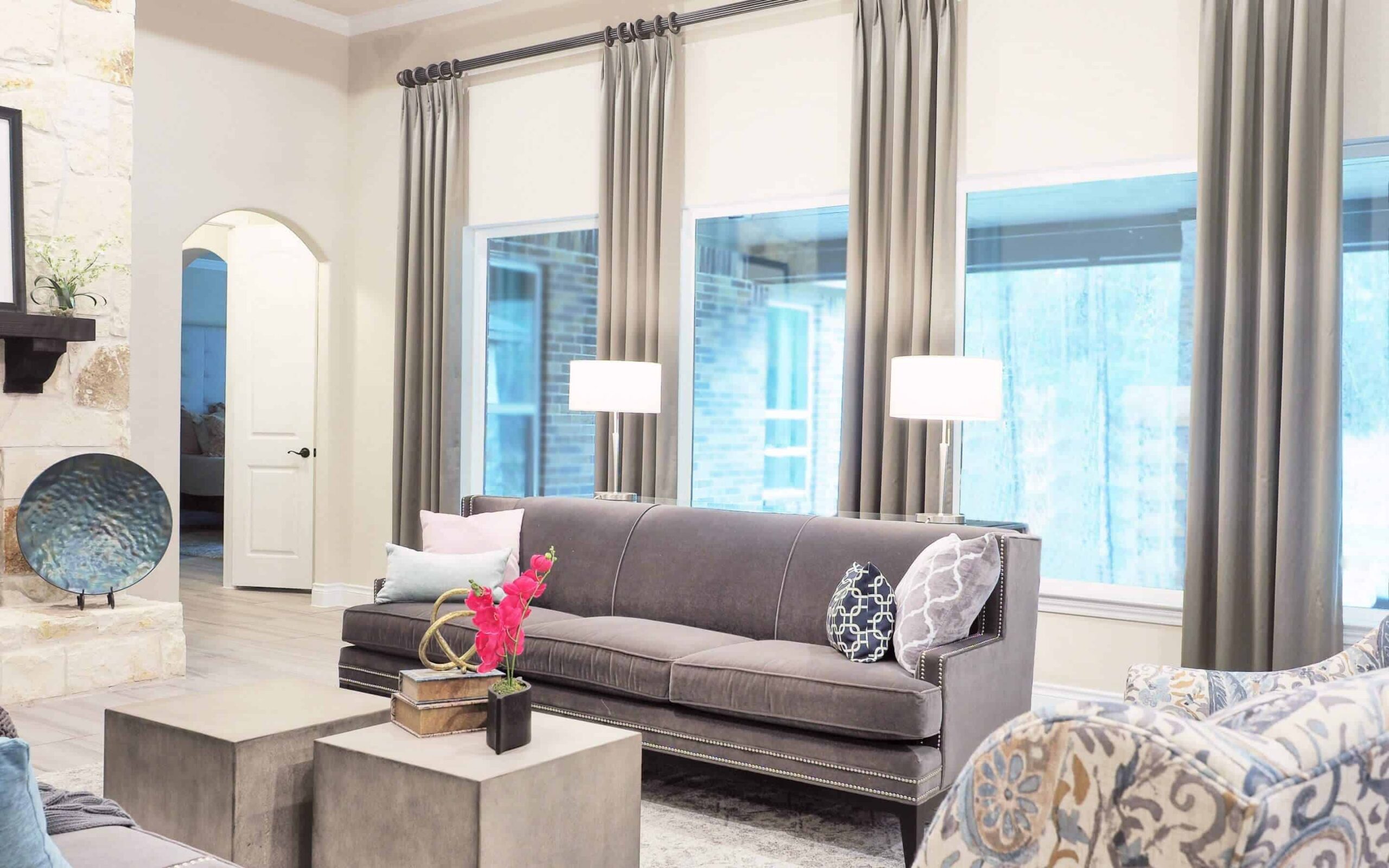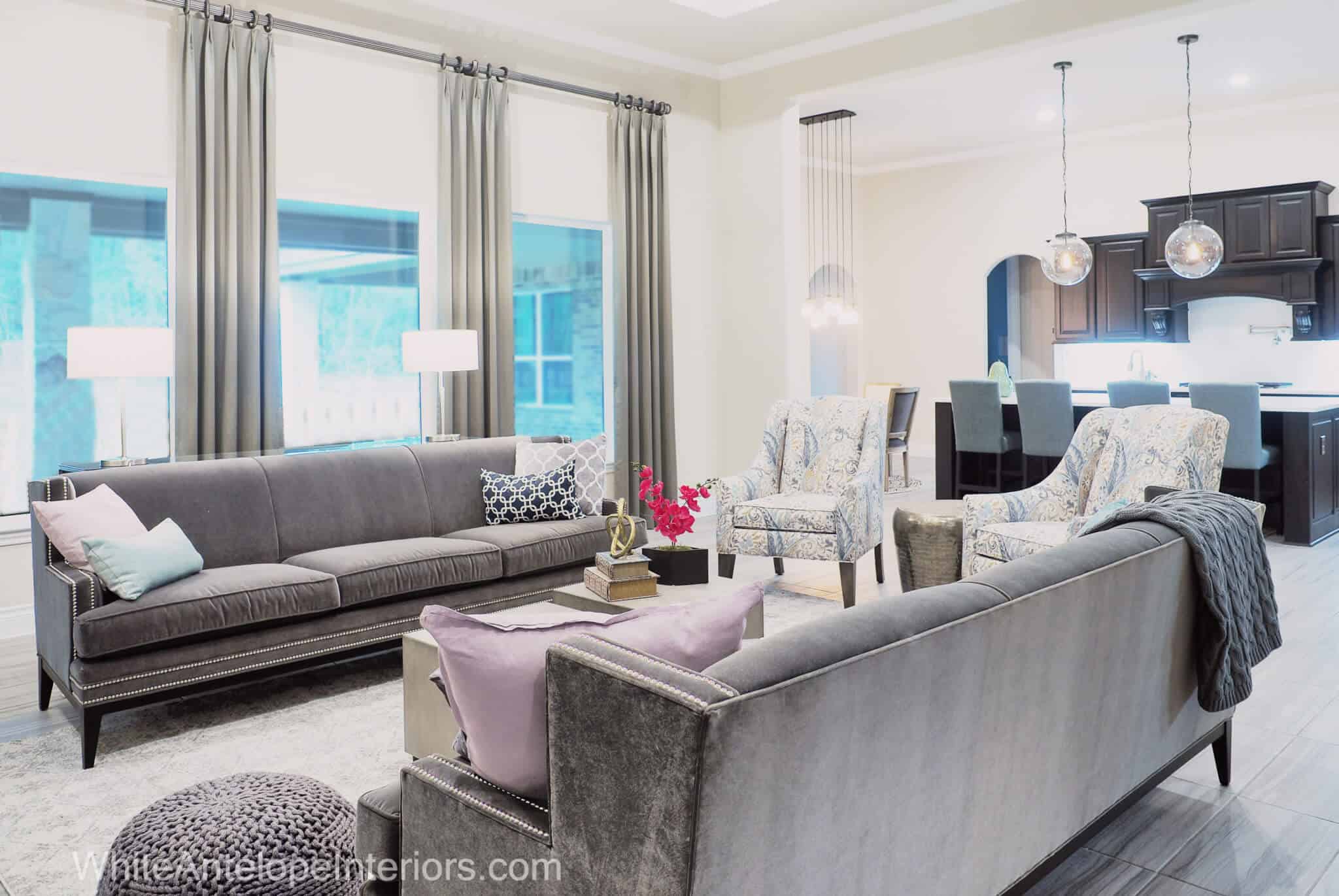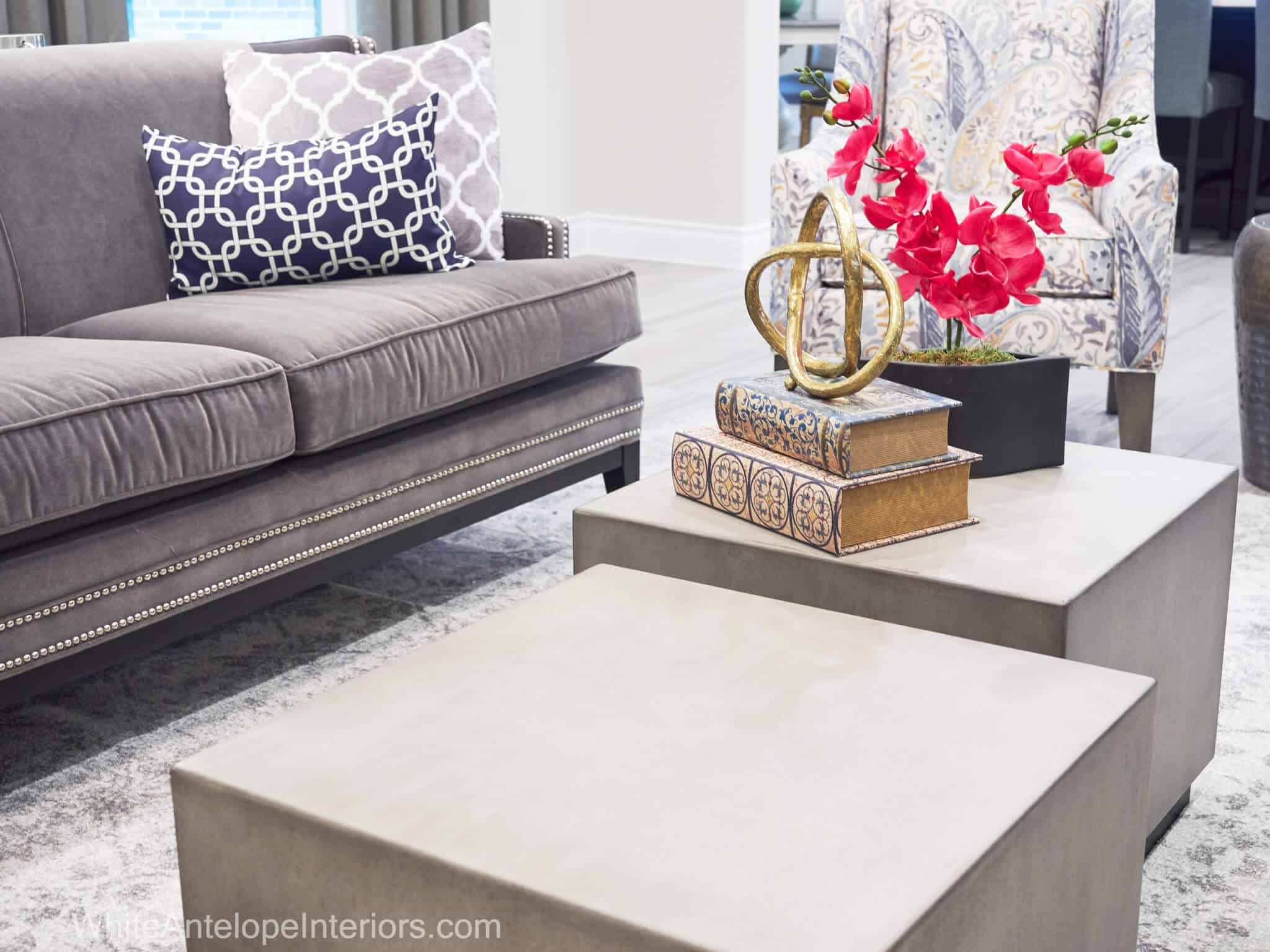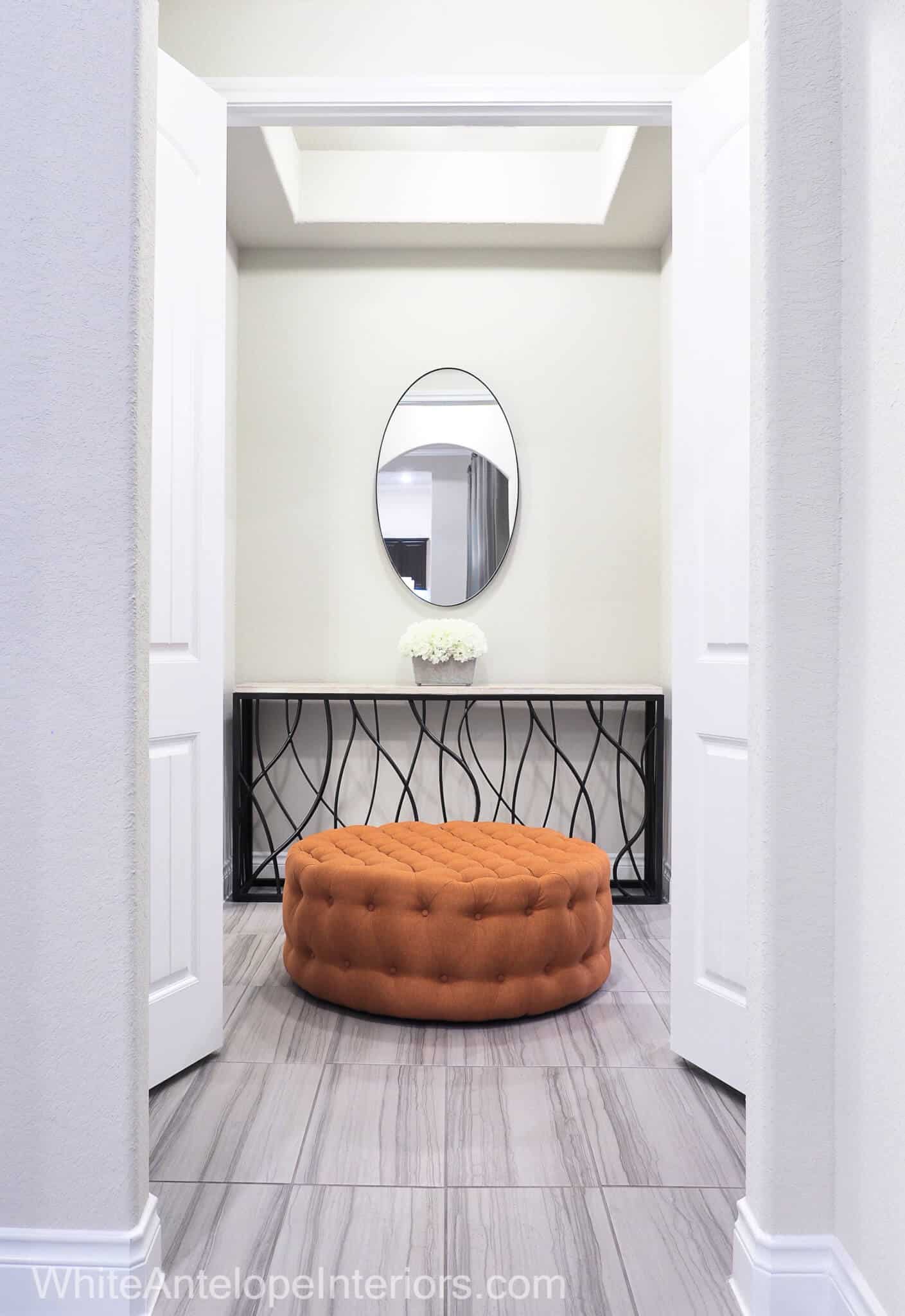 Traditional Style
This home was designed in Transitional Style, which blends a variety of different styles together to create a timeless look that's all its own. Because there is a mix of both traditional and contemporary design, furniture chosen features straight and sophisticated lines as well as curvy lines. Pieces like chairs and sofas balance both masculine and feminine attributes to create a welcoming ambiance. Lighting we used are sleek, much like sofas, tables and chairs. Materials and finishes chosen are a mix of velvets, linens, wood and a touch of concrete to add modern vibe to the room. We mixed neutral pallet of the window treatments and a rug with bold colors and patterns of furniture and accessories to bring in the "wow" factor into the space. In the end, we created a gorgeous, bold, cozy and functional space that incorporates style and taste the clients desired.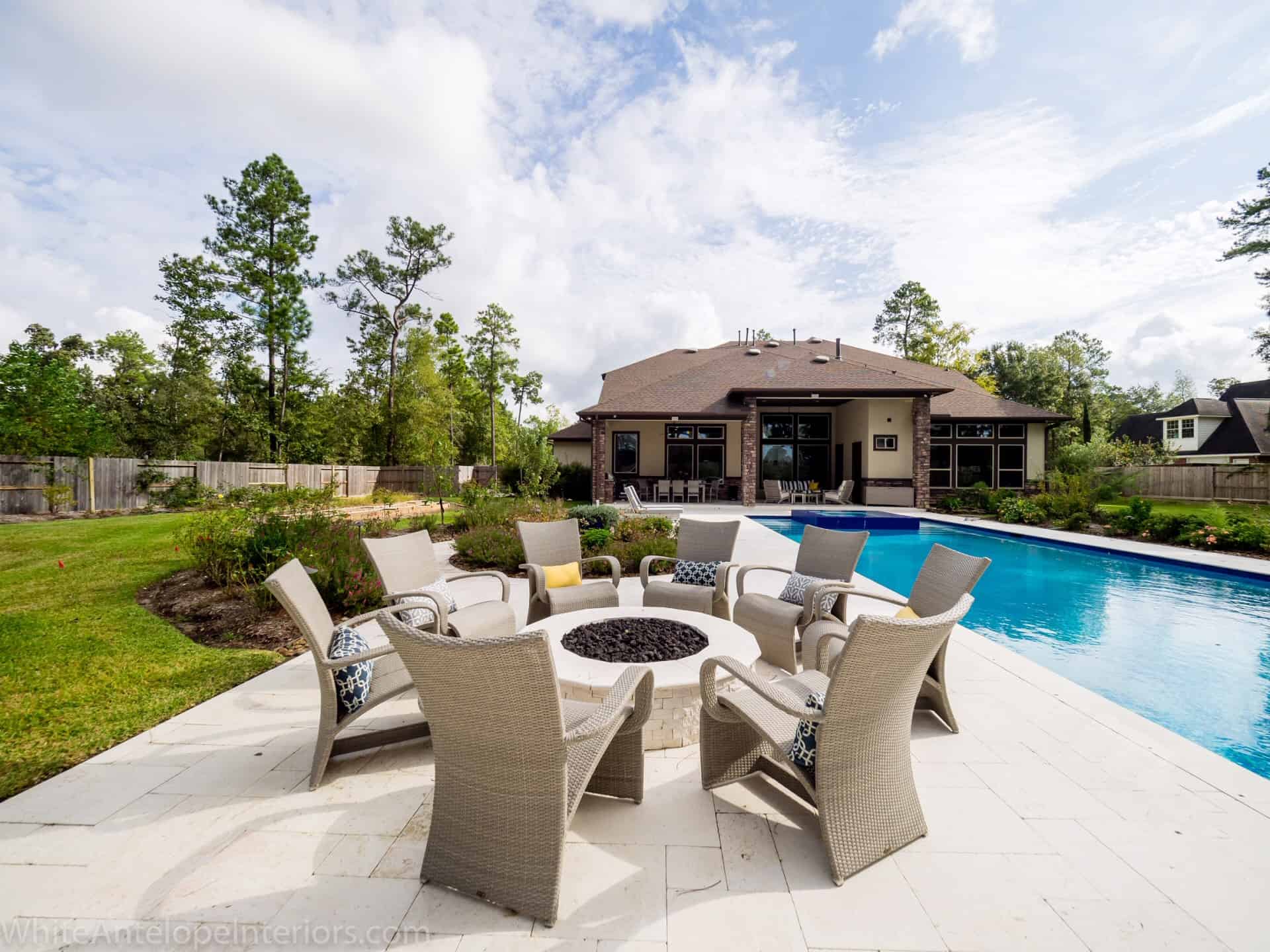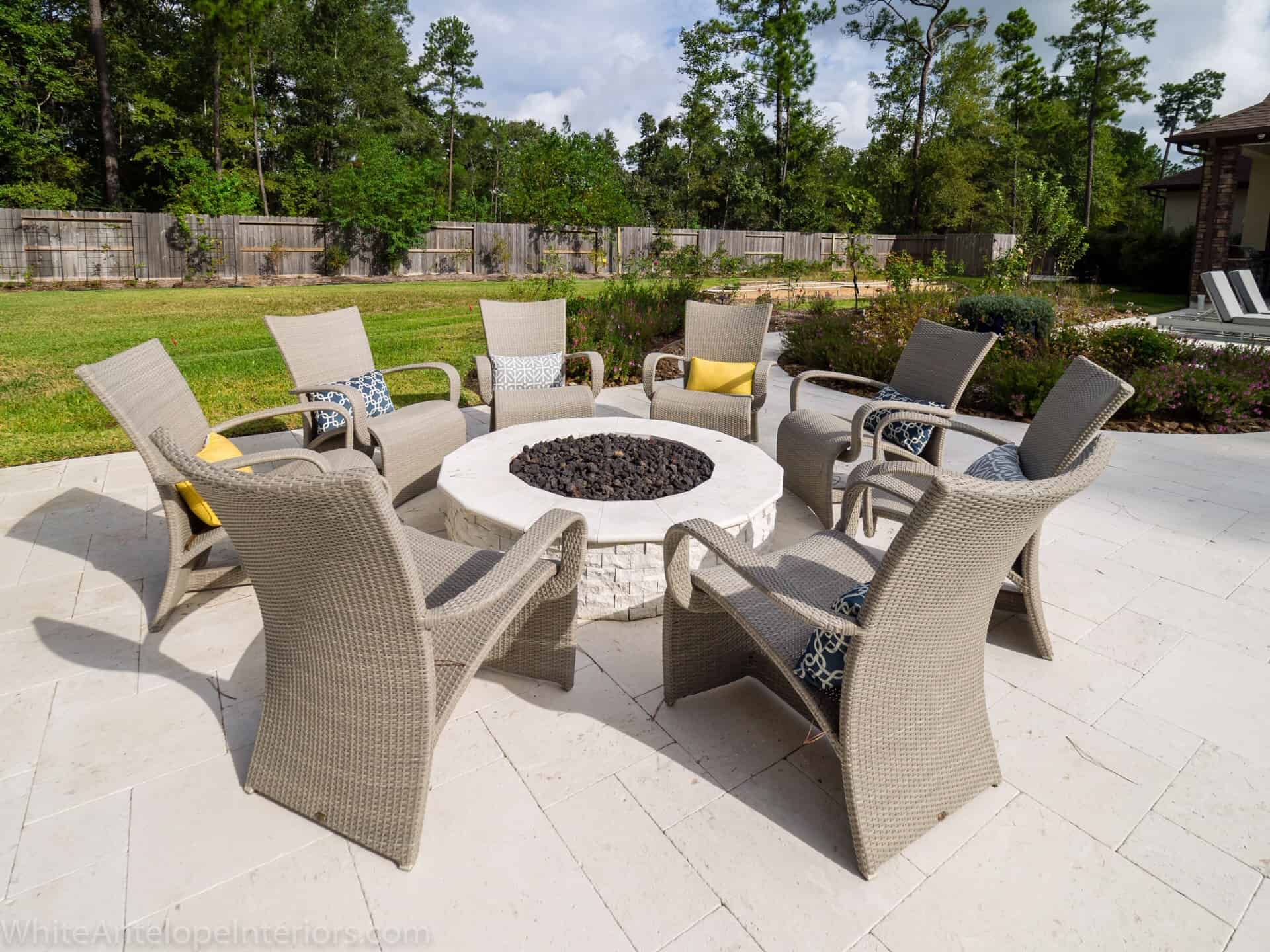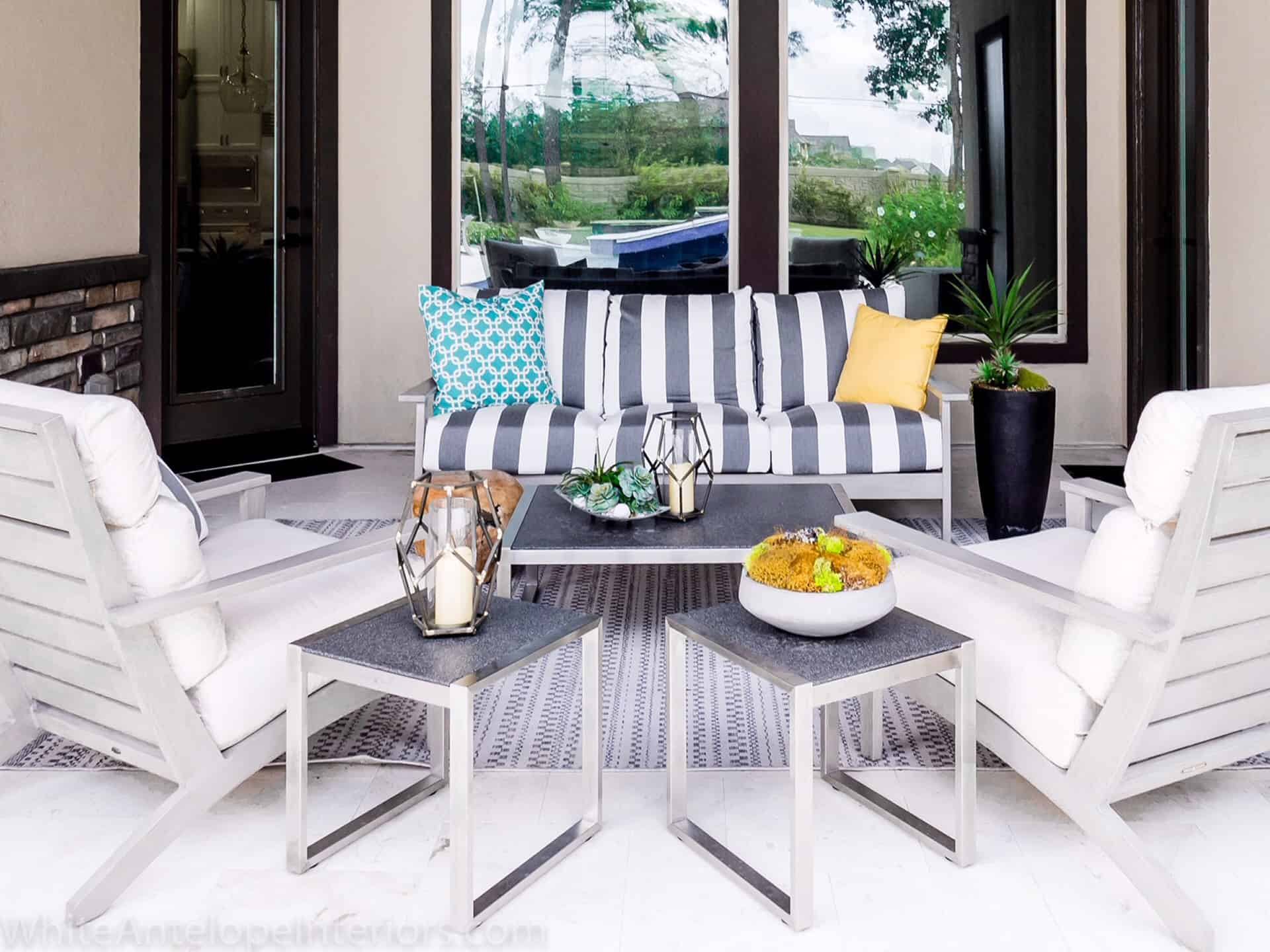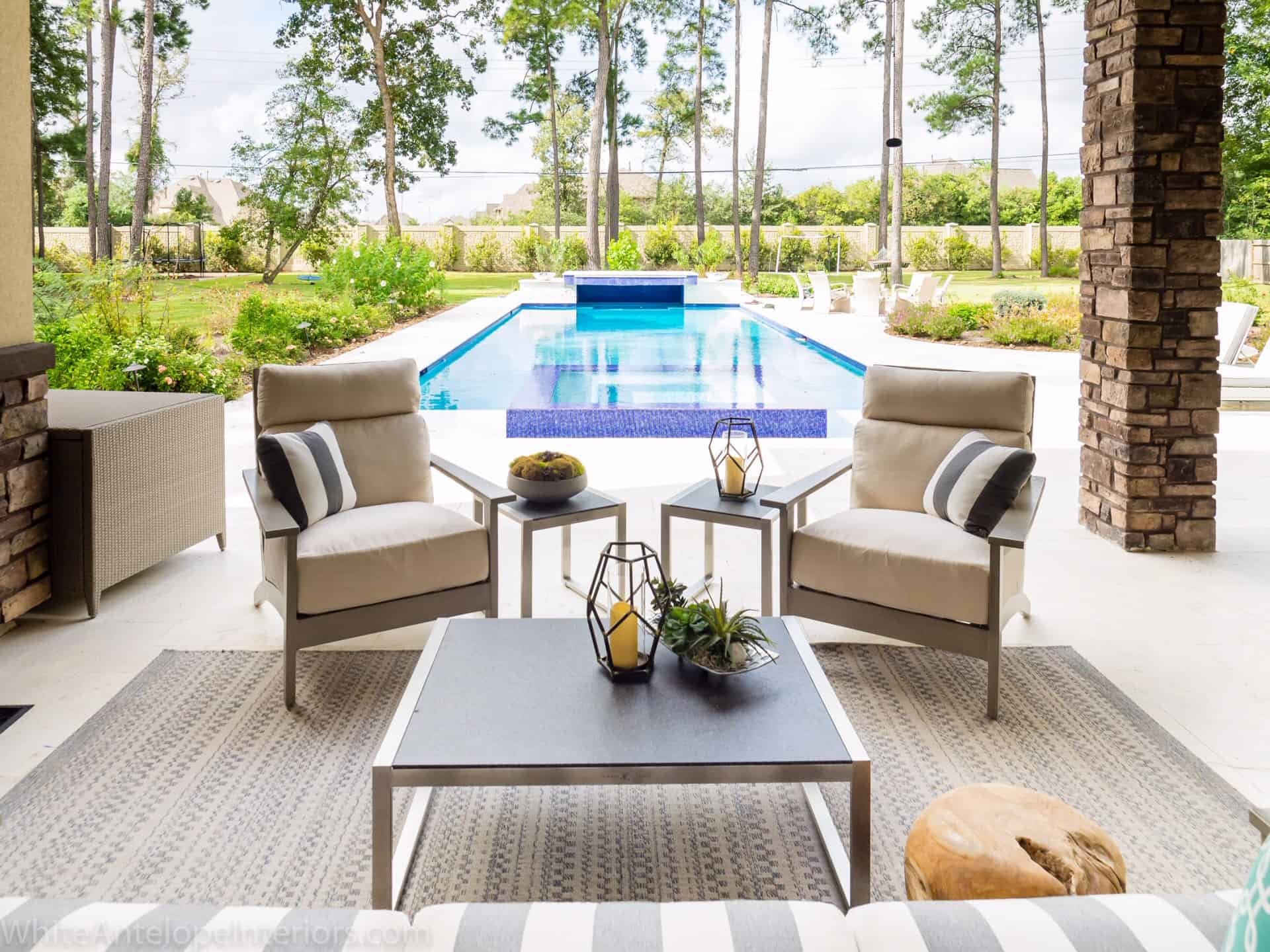 Outdoor Living Backyard
What could be better than to be able to enjoy a relaxing space filled with beautiful furniture and surrounded by nature in your own home? That is exactly what we accomplished in this home. We chose outdoor furnishings based on style, durability, wearability, comfort and our client's taste. We created a Transitional/Modern design by using light colors, very little pattern, wicker, aluminum and resin. We mixed straight lines with some curves, added some organic details into the mix to create warmth and coziness. The final result is an amazing, comfortable, usable private space that brings joy and harmony to those who spend time in it.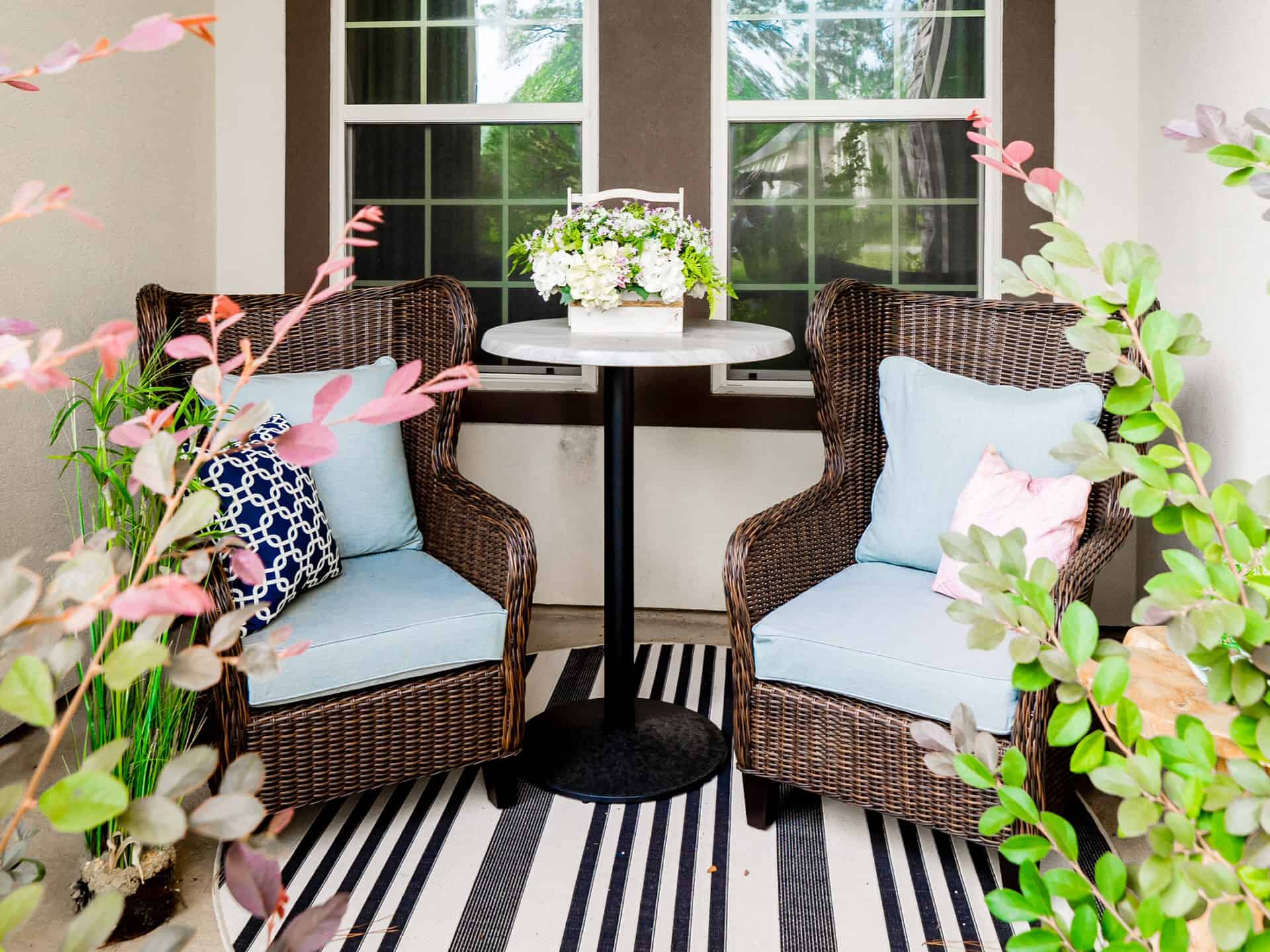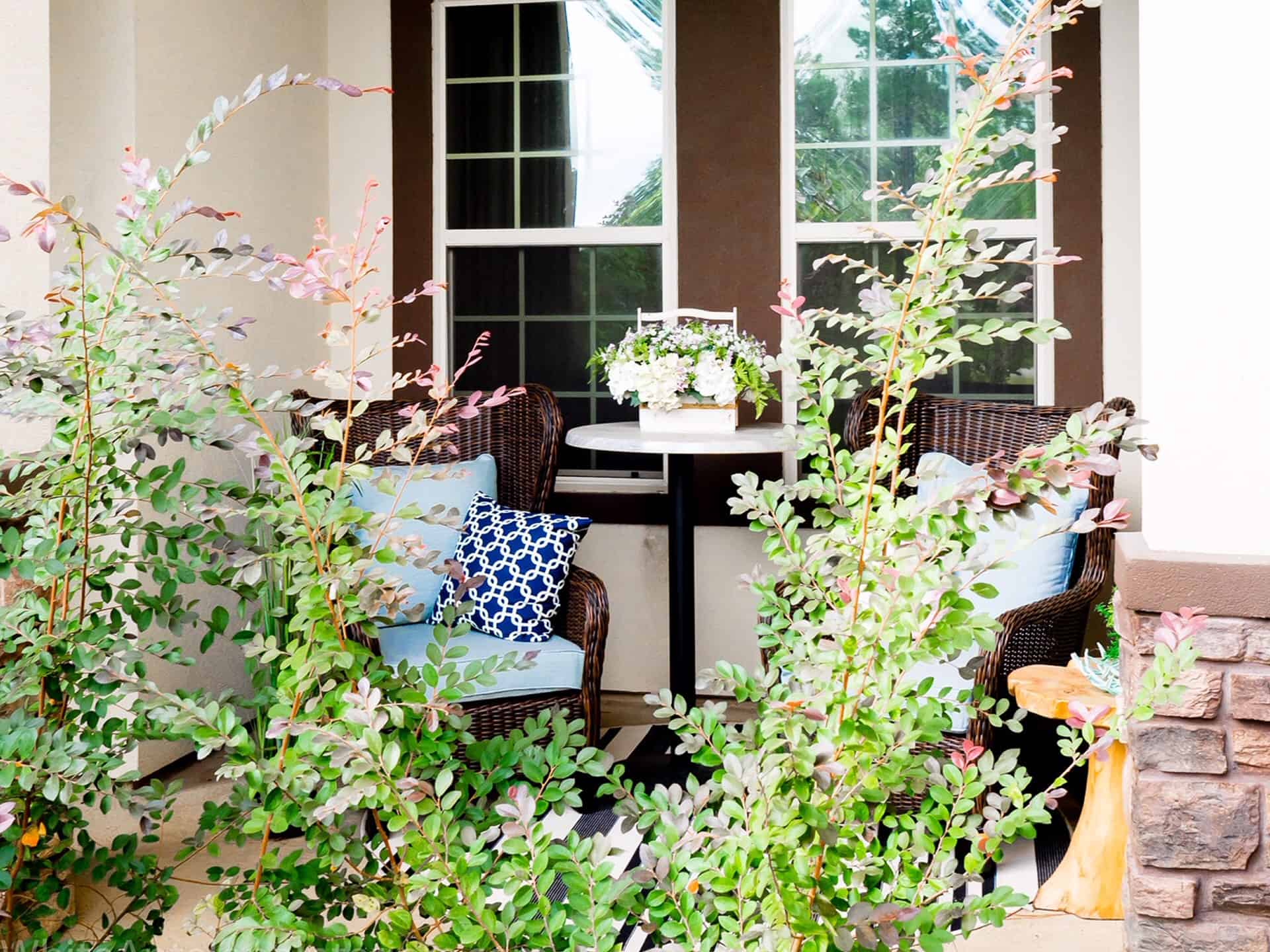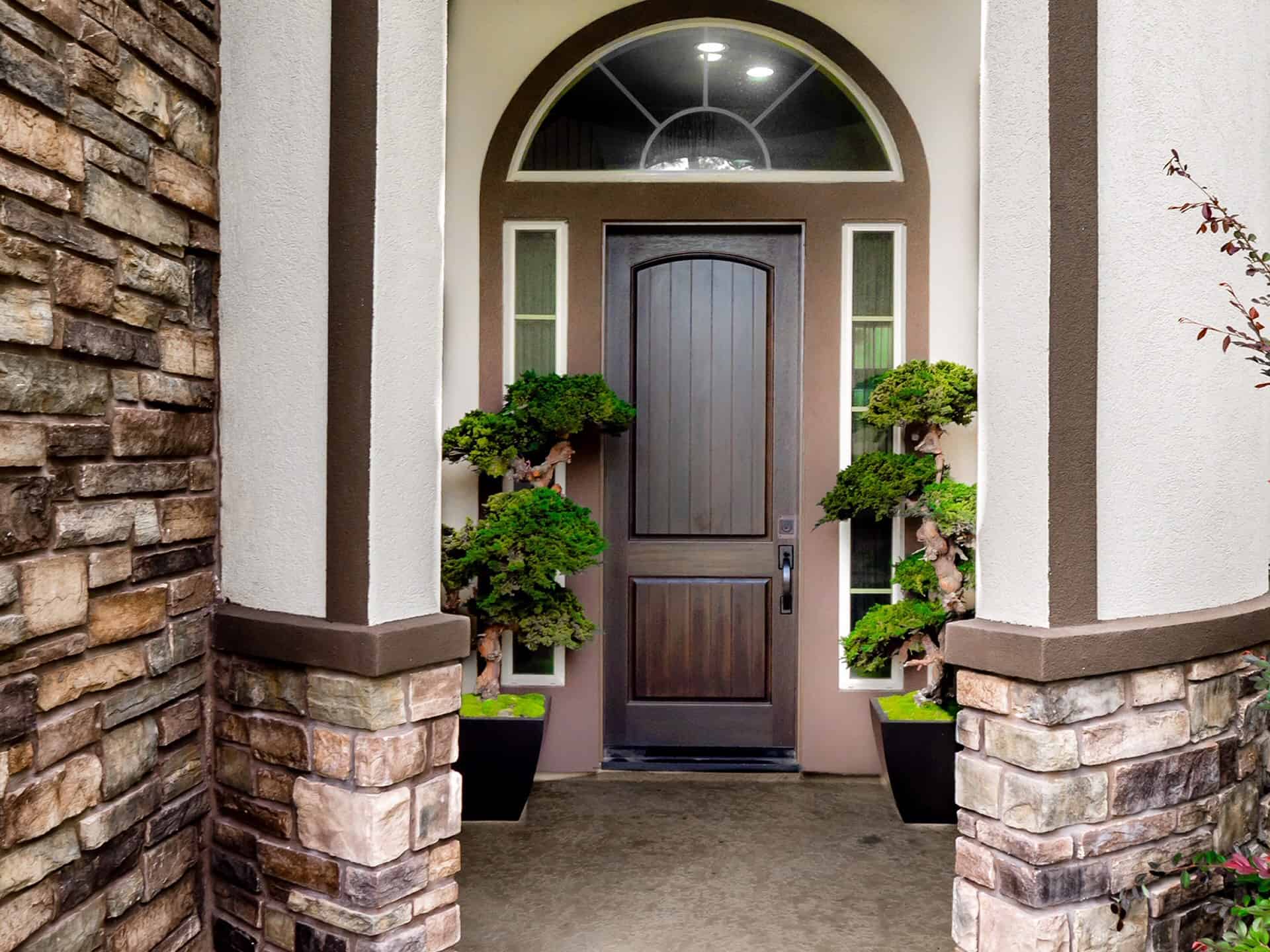 Outdoor Living Front
They say the first impression is the most lasting. That goes for many aspects in life, including the castle, your home. We created this little inviting nook filled with warmth, coziness and welcome feeling. We added a taste of french country to transitional seating pieces. Mixed it with some greenery and added a rug that pulled it all together. We choose to use Bonsai Trees for the entry door to keep things unique and different. The front entry way of this beautiful home, indeed, creates that first most lasting impression.