White Antelope Interior Designer Services
White Antelope Interiors is an interior design services firm located in the Pacific Northwest Puget Sound Region of Washington State who welcomes projects all across the greater Seattle/Bellevue area including Mercer Island, Issaquah, Bellevue, Redmond, Black Diamond, Ten Trails, Maple Valley, Bothell, Kirkland, and Woodinville.
About Julia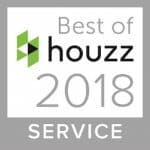 Julia Otero is a professional, award-winning interior designer that loves to work in a wide range of styles and aesthetics. She believes that the end result should always be a reflection of her client's personality and taste. Julia knows that style, function, and value should go hand in hand. Her goal for every project, small or large, is to give her clients an unsurpassed level of dedication and personal attention. Julia understands that your time and your budget are of utmost importance, and her process is geared to enhance the successful execution of your project within your parameters. Contact me about my interior design portfolio today.
Let's meet…
The design process is an exciting time. Creativity, brainstorming, and creating a vision all take place during this phase of the project. While design is a process, we don't overcomplicate. We want to meet you, get to know your space, understand your vision, collaborate with you on selections, and craft a plan for customized implementation. This plan includes a design contract, estimates, and timelines.
Our Interior Design Services Include:
Turnkey interior design
Selection of custom & semi-custom furnishings, rugs, fixtures, finishes, accessory & art
Cohesive color and fabric schematics
Custom window treatments and soft goods
Coordination of trades, installation schedules and project timelines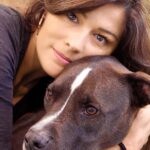 "Each client's space always combines diverse elements in a cohesive and organic way, and when clients trust me to lead them beyond their expectations, that's when the magic really starts to happen."
Julia Otero, Interior Designer
Our Interior Design Services

Design Consultation with Julia
Design consultation is an interior design service that provides interior design direction, as well as answers to any pressing questions you may have regarding your home or commercial space.

Residential Interior Design
Whether you are needing a full home renovation, an interior update or a room remodel, we can help you with that. Every space is unique. Our goal is to capture that uniqueness and create the space that is perfect for you and your needs.

Real Estate Staging
We offer professional staging solutions to real estate agents, investors and home sellers. With a creative and objective eye, we will help you transform your home to connect with potential buyers.

Commercial Interior Design
We can help you create the perfect space that is a continuation of your company's style and vision. We believe in working environment that promotes creativity, uniqueness and productivity. We can help you achieve just that.

Merchandising and Window Displays
Window displays are a crucial marketing medium. We add a bit of psychology and imagination to the creation process, which not only ensures an attention grabbing exterior to your store, but a long lasting relationship with your soon to be clients.
We offer comprehensive and affordable interior design services to ensure a cohesive, polished and seamless process when re-inventing the look of our client's homes.
Perfectly styled with warmth and sophistication, Julia's designs reflect a magazine-style quality that her clients describe as beautiful and soulful.

White Antelope Interiors is honored to be a featured interior designer in Architectural Digest Magazine, September 2018. It's been quite an anticipation for the article to hit the shelves. It is with incredible amount of joy and honor we are pleased to say it is out!
White Antelope Interiors was chosen by the more than 40 million users that comprise the Houzz community from among more than one million active home building, remodeling and interior design industry professionals.
The Best of Houzz winners represent some of the most talented and customer-focused professionals in our industry and have earned this recognition and a platform on which to showcase their expertise.
When you are ready to make that first step in realizing your dream space, we are here to help with your Interior Design Services.

Meet-and Greet
The meet-and-greet design consultation session lasts approximately one hour and is conducted in the space you're looking to work on. During this session, we discuss your vision for the project and how we will achieve It.
To schedule your design consultation please email contact@whiteantelopeinteriors.com or call 720-258-5926 (yes, we are local).

Design
After our meet-and-greet, we will start creating your perfect space. You will receive a Letter of Agreement where services will be described in full detail and payment schedule explained. We will start the work after a signed Letter of Agreement is received.

Implement
If you choose to move forward with our vision, we will start the process of making your space as you desire. If you'd like to be involved in each and every step of the process, we would love that. If you want to hand off all the details to us, we would love that just as much. We have a network of vendors all over the US, artisans and highly-skilled craftspeople and of course, local design showrooms. From there, White Antelope Interiors will manage the implementation of the agreed-upon design plan from concept to completion. This includes following the schedule, budgetary oversight, sourcing and coordinating the delivery of all materials and supervising the work.