Quick, smart and easy designing on a budget.
A full-blown trend to stay, online interior design services are transforming the way we access interior design help. It's the magic combination of professional design guidance, affordable prices, plus an easy and quick process that is attractive to people everywhere.
How it Works
As a virtual interior design service for all room types, except kitchens and bathrooms, White Antelope Interiors clients will receive design ideas in selected styles to fit a complete do-over or a partial update of the spaces needing some TLC. After uploading current images of the space, an initial questionnaire, and some detailed description from you, 2 design schematics will be provided. Shopping lists are curated for each client, for ease of access to items provided in the visuals.
Cost
White Antelope Interiors will offer 2 visuals for each room you're looking to update for a fixed price of $365.00. We accept Visa, Master Card, Discover. 
Turnaround
Designs are provided within 7-10 business days from the day of submission.  Requests greater than 2 rooms may take additional time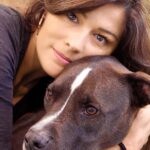 "Each client's space always combines diverse elements in a cohesive and organic way, and when clients trust me to lead them beyond their expectations, that's when the magic really starts to happen."
Purchase an Interior Design
Good design is better when you collaborate one on one with a trusted partner—we've got you covered every step of the way. Contact us for your Smart Quick and Easy consultation.
Thank you for your application.
We will review it and reach out to you shortly.
You will now be redirected to make payment…