Make your store windows a destination
Merchandising and window displays are a crucial marketing medium. They start conversations and project what you want your clients to see and feel. We add a bit of psychology and imagination to the creation process, which not only ensures an attention grabbing display, but a long lasting relationship with your soon-to-be clients.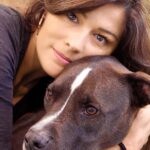 "Each client's space always combines diverse elements in a cohesive and organic way, and when clients trust me to lead them beyond their expectations, that's when the magic really starts to happen."
Good design is better when you collaborate one on one with a trusted partner—we've got you covered every step of the way. Contact us for your Merchandising & Window Displays consultation.

Here are just a few our completed Merchandising & Window Displays client projects.
When you are ready to make that first step in realizing your dream space, we are here to help with your Merchandising & Window Displays.

Meet-and Greet
The meet-and-greet design consultation session lasts approximately one hour and is conducted in the space you're looking to work on. During this session, we discuss your vision for the project and how we will achieve It.
To schedule your design consultation please email contact@whiteantelopeinteriors.com or call 720-258-5926 (yes, we are local).

Design
After our meet-and-greet, we will start creating your perfect space. You will receive a Letter of Agreement where services will be described in full detail and payment schedule explained. We will start the work after a signed Letter of Agreement is received.

Implement
If you choose to move forward with our vision, we will start the process of making your space as you desire. If you'd like to be involved in each and every step of the process, we would love that. If you want to hand off all the details to us, we would love that just as much. We have a network of vendors all over the US, artisans and highly-skilled craftspeople and of course, local design showrooms. From there, White Antelope Interiors will manage the implementation of the agreed-upon design plan from concept to completion. This includes following the schedule, budgetary oversight, sourcing and coordinating the delivery of all materials and supervising the work.